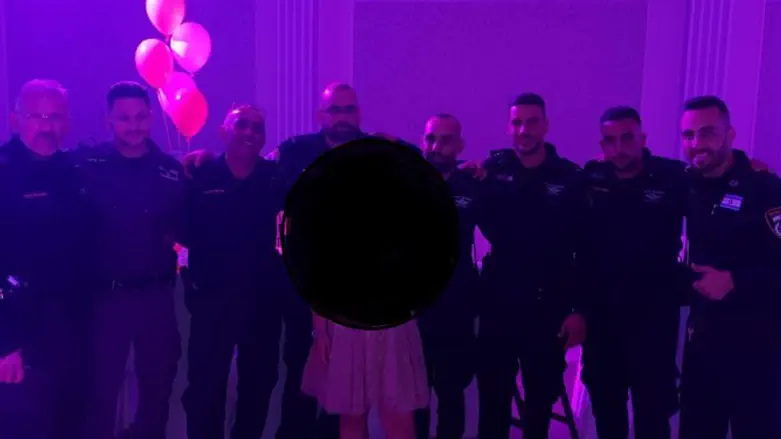 Police officers celebrate with bat mitzvah girl
Israel Police spokesperson
A 12-year-old girl from Akko (Acre) celebrated her bat mitzvah in a local event hall on Thursday night, but found that to her dismay, very few guests showed up.
The girl's mother published posts on social media, inviting anyone who could come to attend her daughter's bat mitzvah and celebrate with her.
Local police officers noticed the family's post, and informed the officer in charge of their shift. The officer did not hesitate for a second, immediately asking the station commander for special permission to send all the on-duty officers to the event.
As soon as the officers received permission to attend, nine of them left for the event hall, surprising the bat mitzvah girl.
At the same time, the station commander spoke with the girl's mother, inviting the entire family to the police station on Sunday for a mini-celebration which will include a gift from the officers.