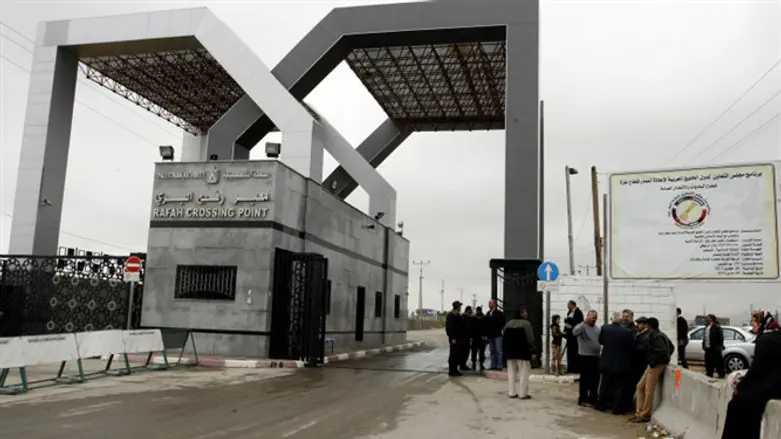 Rafah border between Egypt and Gaza
Flash 90
The administration of the Rafah Border Crossing between Egypt and Gaza said on Tuesday that the crossing will remain open until further notice, Yediot Aharonot reported.
The move will enable residents of Gaza to enter Egypt and come back without waiting.
Egyptian authorities have kept the Rafah crossing virtually sealed since a terrorist attack in the Sinai Peninsula in October 2014, though they have temporarily reopened the crossing several times since that attack, mostly for the passage of humanitarian cases.
The crossing has been open since the start of the month of Ramadan, under the orders of Egyptian President Abdel Fattah Al-Sisi, in order to ease the humanitarian crisis in Gaza.
Egypt has kept the crossing closed as it blames Hamas terrorists for providing the weapons for the lethal 2014 attack, which killed 30 soldiers, through one of its smuggling tunnels under the border to Sinai. Hamas denies the allegations.
The crossing was supposed to reopen for three days soon after a Fatah-Hamas reconciliation deal was reached in October, but Egypt cancelled the opening following an Islamic State (ISIS) attack in northern Sinai which claimed the lives of six Egyptian soldiers.