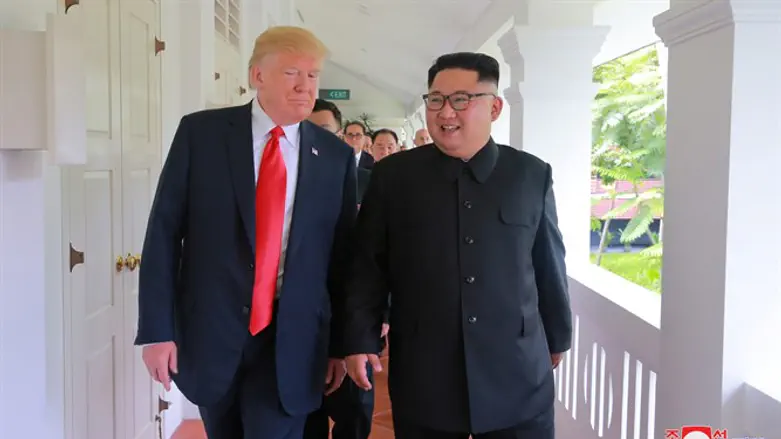 Trump and Kim
Reuters
The United States and South Korea have agreed to suspend a joint military exercise that was scheduled to take place in August, a U.S. official said on Monday, according to Reuters.
The decision comes after President Donald Trump pledged to end "war games" after his summit with North Korean leader Kim Jong Un last week.
The official, speaking on condition of anonymity, said the exercise "Ulchi Freedom Guardian" would be suspended in line with Trump's comments and an official announcement was expected in the coming days.
Last year, 17,500 American and more than 50,000 South Korean troops participated in the Ulchi Freedom Guardian drills, although the exercise is mostly focused on computerized simulations rather than live field exercises that use weapons, tanks or aircraft.
The joint drills have always angered North Korea, which last year threatened a "merciless strike" against the U.S.
During last week's summit, Trump and Kim reportedly invited each other to visit the United States and North Korea respectively, and both accepted the invitation.
Following their 45-minute meeting, Trump and Kim sat down for a signing ceremony, putting their signatures to a document both sides described as "historic", without revealing any details.
After the signing, Trump held a press conference at which he said the agreement included a commitment to achieve total denuclearization of Korea, with promises to pursue "vigorous negotiations" to that end.
He later tweeted that "there is no longer a nuclear threat from North Korea."