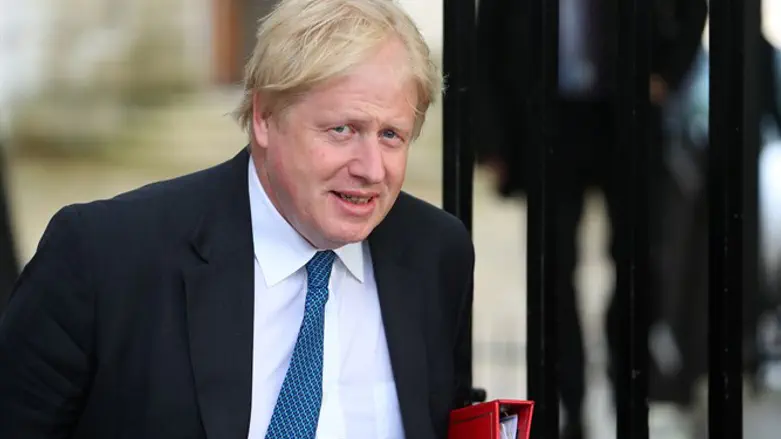 Boris Johnson
Reuters
The United Kingdom condemned the United Nations Human Rights Council on Monday over the body's long-standing anti-Israel bias, demanding the council drop a controversial agenda item placing Israel under intense scrutiny.
On Monday, British foreign affairs chief Boris Johnson slammed the UN Human Rights Council – a 47-member body headquartered in Geneva – calling on the council to drop Agenda Item 7, an item which has made the Israel-Arab conflict a permanent focus of the council.
Speaking at the opening of the UNHRC's 38th session, Johnson said that the UK viewed Agenda Item 7 as "disproportionate" and "damaging". Johnson also threatened to vote against all motions brought under Agenda Item 7 in the future.
"We share the view that the dedicated Agenda Item 7 focused solely on Israel and the Occupied Palestinian Territories is disproportionate and damaging to the cause of peace, and unless things change we shall vote next year against all resolutions introduced under Item 7," Johnson said, according to AFP.
Recently, the US delegation to the United Nations reiterated its opposition to the UNHRC's "chronic anti-Israel bias", amid rumors the US is poised to quit the council.
Under President George W. Bush, the US boycotted the UNHRC for three years, before President Obama restore US participation with the council in 2009.