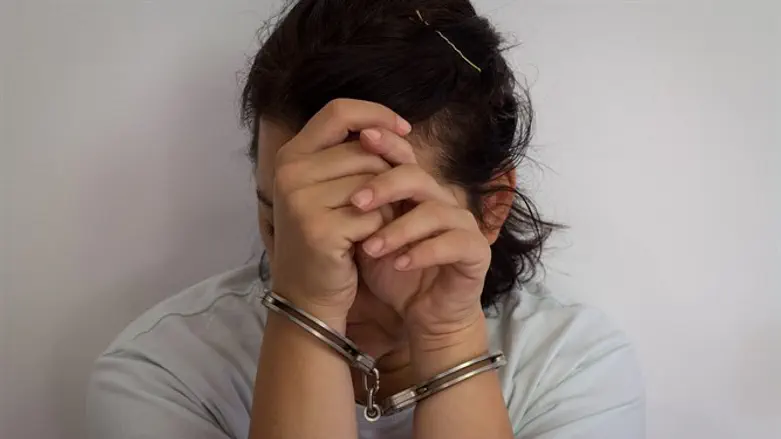 Woman under arrest (illustrative)
iStock
Kindergarten teacher Sigal Elkayam Weiss from Ramat Gan, arrested on suspicion of child abuse, was brought to the Tel Aviv Magistrate's Court this morning for a hearing on extending her detention.
During the hearing there was a commotion when some of the children's parents from the kindergarten shouted at the teacher: "You're a monster, you should be ashamed." Her remand was extended by another three days.
The parents who came to the court shouted at the teacher, who burst into tears: "Look into our eyes; what did you do to our children, you put them in the dark room?"
The teacher was arrested at week's end following security camera documentation. She is suspected of abusing and assaulting a helpless person in her charge at the nursery where she has worked for several years.
Police representative Shlomo Hazon said this morning: "On Friday we asked the court for a few days, and on Friday and Saturday we worked on investigative materials, and many parents came to the police and gave testimony. The owner of the kindergarten was interrogated at night. We feel that we're at the beginning of the investigation and are appealing to extend the teacher's detention. We were exposed to other incidents, other children, who attest to repeated injuries by the suspect in the school nursery."