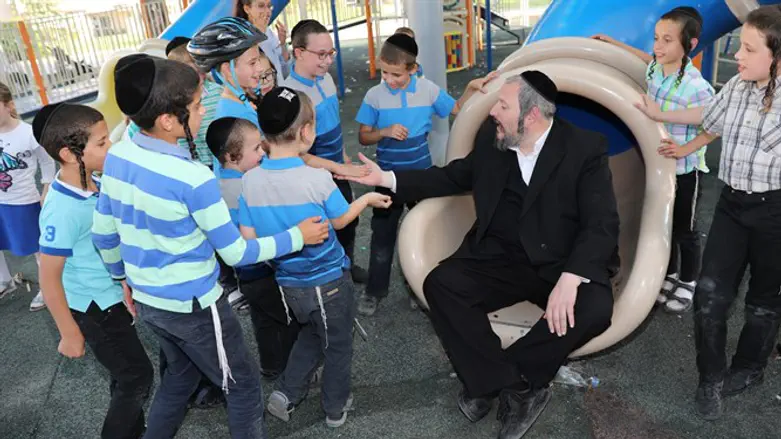 Beitar Illit Mayor Rubenstein speaks with local children
Flash 90
The Beitar Illit Municipality has established a unique playground for children with disabilities, equipped with special play facilities.
The new playground is part of the Beynenu Forum initiative, which has been operating for several years in cooperation with the Prime Minister's Office, the parents of the special children in the city, and special municipality education portfolio holder Yisrael Pachter.
Among initiatives of the Forum are a long list of special activities under Municipality auspices for special children and for their families who assist them.
"This is great news for Beitar's special children," says Mayor Meir Rubinstein. "We attach great importance to these children and give them precedence in everything. Through the Special Families Forum, we are constantly promoting important projects for the benefit of special children and their families. The new playground is also the result of this thinking of how to help and motivate the special children."
Municipality City Beautification head Yaki Hershkof calls on the public to take good care of these parks, and to report to the municipal hotline every case of damage or problem.
"We're investing millions of shekels in building and upgrading the parks and facilities for the sake of the city's children. Please help us keep them intact, for your sake," he said.
Beitar Illit Mayor Meir Rubenstein
Flash 90