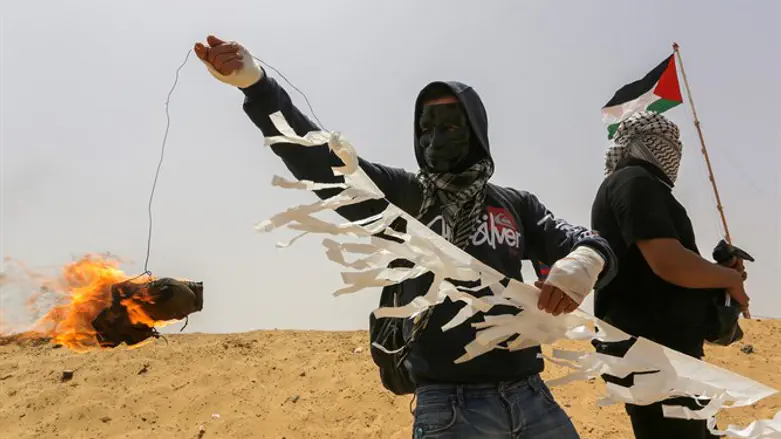 Weaponized kite tail
Flash 90
Minister of Education and Cabinet Member Naftali Bennett spoke this morning, Sunday, upon entering the cabinet meeting about the intensified "kite terror" over the weekend.

"Two weeks ago, during my visit to Kfar Aza, I met a resident who told me that an incendiary balloon had set fire to her garden while her children, who were at home, had been evacuated by neighbors," Bennett said.

"I understood the magnitude of the risk, and therefore in recent weeks I have been leading the call that an incendiary balloon or an explosive balloon is like a Qassam rocket, and launching them is like launching a Qassam," the minister said.

Bennett made it clear that in his opinion, the regulations for opening fire should be changed. "My position is that one who launches an incendiary balloon or explosive balloon should be fired at as if he had launched a Qassam."
"I am happy that the defense establishment is gradually adopting this line. We should not wait for the citizens of Israel to be harmed to wake up," added Bennett.
בנט: שיגור בלון תבערה הוא כמו קסאם