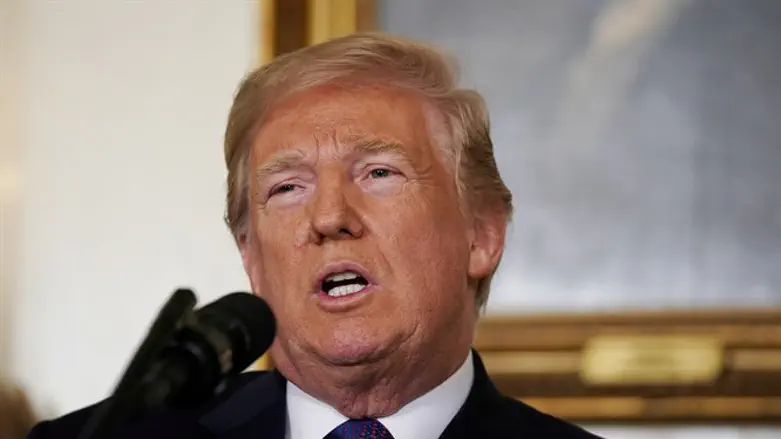 Donald Trump
Reuters
The US moved closer towards imposing heavier tariffs on its largest trading partner, after President Donald Trump signed off on a plan to raise taxes on imported goods from China.
Trump vowed during his 2016 presidential campaign to change American trade policy, with a particular focus on China, and America's massive trade deficit with the world's most populous nation.
In 2017, the US exported $130 billion-worth of goods to China – but imported $505 billion-worth of goods, resulting in a massive $375 billion trade deficit, representing roughly half of America's total trade deficit.
Hoping to narrow the gap, the Trump administration has drawn up a plan which would impose new tariffs affecting more than 10% of all US imports from China.
According to the AP citing sources familiar with the tariff plan, the new import taxes would initially impact some $40 billion-worth of Chinese imports, a figure that would ultimately rise to as much as $55 billion-worth of goods, or nearly 11% of current US imports from China.
On Thursday, the president approved the new tariff package after meeting with members of his cabinet and senior advisers.
With the president's approval, the tariffs could be imposed as early as later today (Friday).
While Trump's support for new tariffs won him backing from many voters in the Rust Belt, the president's own top economic adviser, Gary Cohn, left the administration earlier this year over his opposition to the president's trade policy.
"If you end up with a tariff battle, you will end up with price inflation, and you could end up with consumer debt. Those are all historic ingredients for an economic slowdown," said Cohn at a Washington Post event.
The new tariffs come just days after President Trump's historic meeting with North Korean dictator Kim Jung Un during a summit in Singapore, during which the rogue state vowed to abandon its nuclear weapons program.
While China could use its influence over North Korea to complicate future talks in retaliation for the new tariffs, Beijing appears to be preparing its own set of new tariffs on US goods. China has reportedly drawn up a list of US products for the new tariffs, including beef and soybeans.