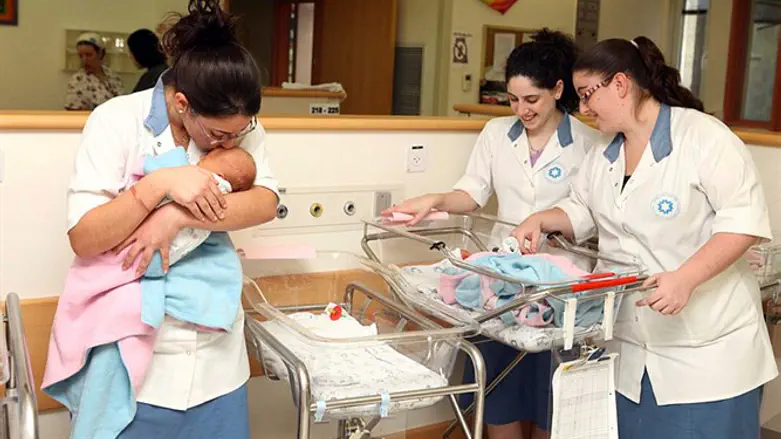 National Service nurses
Abir Sultan / Flash 90
Minister of Finance Moshe Kahlon filed an appeal against the bill of MK Betzalel Smotrich (Jewish Home) on the subject of national service (sherut le'umi). It should be noted that this is the first appeal filed within the coalition.

Smotrich's bill to amend the Mandatory Tenders Law establishes that national service tenders will remain in the hands of the various government ministries, contrary to the accountant general's proposal to consolidate them into a single tender.

It should be noted that currently, the government ministries conduct separate tenders for national service associations, such that each one of them can set its own criteria.
The finance ministry's accountant general, Roni Hizkiyahu, is pressing for a single tender (one tender for all government ministries), in which 70% of volunteer hours will be distributed equally among all eight associations.

The steps Hizkiyahu seeks to promote will seriously harm the national service institution, one of the largest social enterprises established in Israel in recent decades.
National service has for many years been a solution for those who wish to serve and contribute to the state of Israel and to Israeli society without serving in the army. This could be due to medical or religious reasons, and the service will usually take place in an educational or medical institution or in various types of welfare frameworks.
כחלון הכריז מלחמה על השירות הלאומי