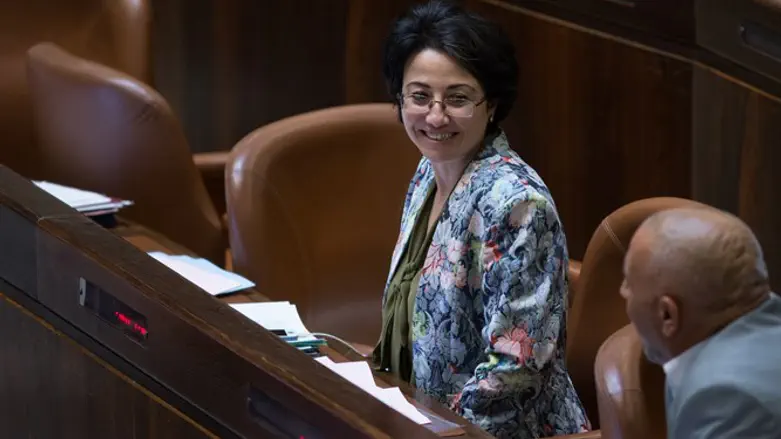 Hanin Zoabi
Yonatan Sindel/Flash 90
MK Hanin Zoabi (Joint List) was filmed on Sunday as she parked in a handicapped spot at a gas station in Kafr Qara, an Arab town located 22 miles southeast of Haifa, Hadashot TV reported.
The person who filmed Zoabi stressed that "I did not act to defame or harm the Knesset member, but I want to convey a very important message - Knesset members should serve as exemplars in conduct and behavior, especially since we are talking about parking in a handicapped spot."
The passerby added, "The message from this behavior is a message that contributes nothing to Arab society and to its social status, especially with regard to disabled persons, but it is important for me to stresses that I do not want to harm her politically or otherwise."
As for MK Zoabi, she said in response, "Those who do not have enough journalistic work are dealing with trivialities, when they see me in the car. Get into the details of life in Gaza, that's where we will see your journalistic courage."