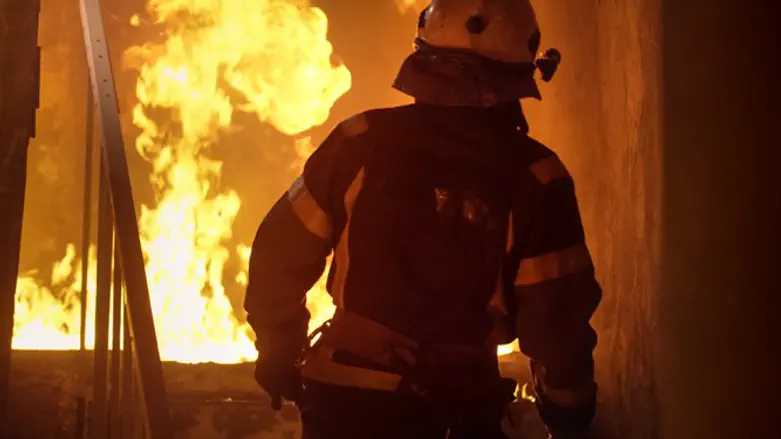 Firefighter (stock image)
iStock
At least twelve people were injured early on Friday morning in a fire at an Orange County bungalow, reports said.
The fire is believed to have been caused by a gas explosion in the bungalow kitchen. At least four of the victims suffered burns.
The victims are believed to be students at New York's Yeshivas Novominsk, who rented the bungalow for Shabbat (Sabbath) in honor of their graduation.
Two adults were also present at the time of the explosion.
Ten of the victims were released home shortly after arriving at local hospitals, and two more are still being treated in an intensive care unit.
Authorities are investigating.