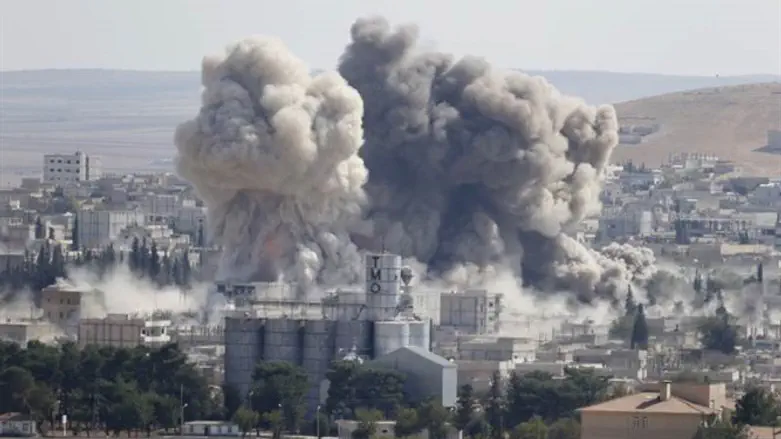 Syria bombing
Reuters
The Foreign Affairs and Defense Committee commissioned a secret report distributed in only nine copies and never published. At the request of Israel's news company, the censor approved its main points to be presented this evening by Amit Segal in the television news main edition.
The report will reveal a dramatic struggle between elected officials and members of the intelligence and security communities, a battle that ended with the understanding that there is a high probability the Syrians will soon or are already carrying out a nuclear weapons program.
Among other things, the report stated at the time: "The possibility that Syria is involved in a military nuclear project that Israeli intelligence has not detected mixes everything up. Is it possible that the number-one enemy state bordering Israel, which intelligence services constantly watch and personally cover well, manages to disguise its nuclear program? We were shocked by the intelligence blindness regarding the existence or non-existence of a military nuclear project in Syria."