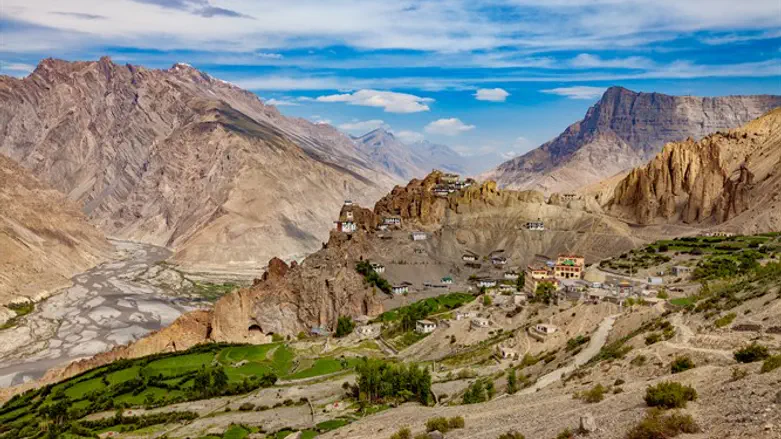 Spiti Valley, India
iStock
Four Israeli tourists were injured today in an accident in the Spiti Valley in northern India. The Foreign Ministry has confirmed one dead. She has been identified as 36-year-old Adva Ben Dahan from Givatayim.
The Israeli consul, Eli Sneh, went to the scene to help the injured Israelis.
An American tourist was also injured in the accident.
Local media reported that six people were driving in a jeep that had rolled down into a river and were injured as a result of the fall. They were evacuated to a hospital in the area.
Narrow Indian Khardung La road
צילום: iStock
More than a month ago, a car carrying five Israelis overturned in Argentina. They were evacuated to one of the hospitals in the area.
The Foreign Ministry said the accident was known and being dealt with. It was also reported that the Israeli consul in Delhi, Eli Sneh, was in contact with the wounded and was making his way to the scene.
Traffic in India; credit: iStock