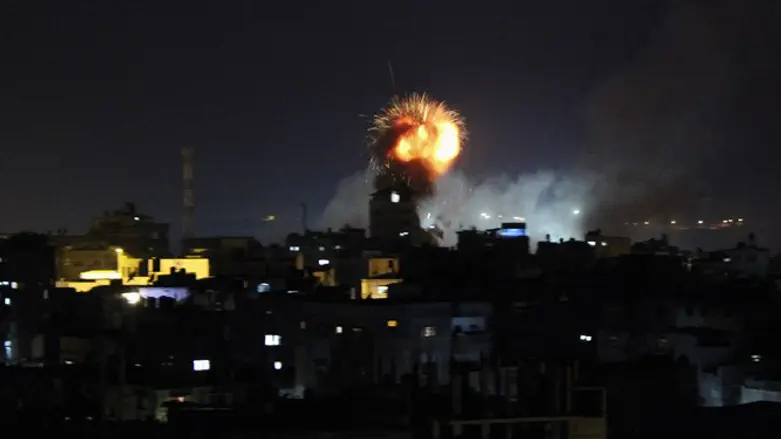 Airstrike (archive)
Reuters
A senior member of the Hezbollah terrorist organization was killed in an Israeli airstrike in Syria overnight, Arab media outlets reported Tuesday morning.
According to reports circulated by multiple Arab media outlets, Israeli aircraft struck Hezbollah positions near the city of Al-Qusayr in Syria, just to the northeast of the Lebanese border.
Multiple fatalities were reported in the series of Israel Air Force strikes, including one senior Hezbollah leader.