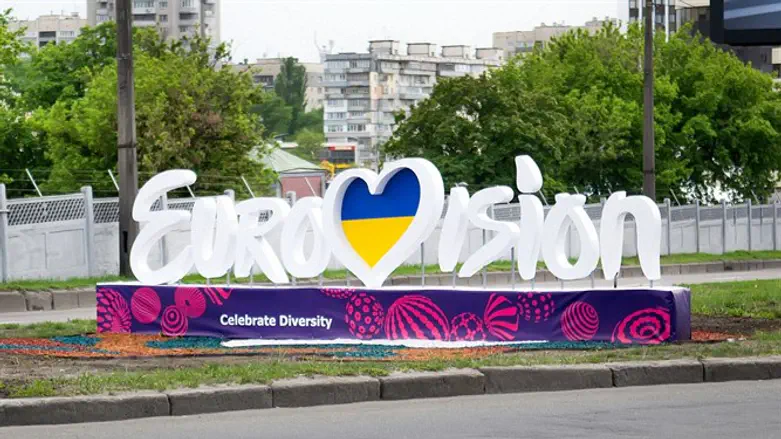 Eurovision logo
iStock
A senior official with Iceland's public broadcaster told Israel's public broadcaster Kan on Monday that Iceland has not yet ruled out the possibility of canceling its participation in next year's Eurovision Song Contest, which is slated to be held in Israel.
The broadcaster has been facing public pressure following a petition signed by almost 30,000 Icelanders, including several local artists, calling for the country to boycott the contest.
At the same time, the senior official from Iceland stressed that no decision had yet been made on the matter, and that it was still too early to discuss it. The official noted that the country holds a renewed assessment each year regarding its participation in the song contest, and a decision on next year will not be made before the summer.
The senior official said that a conversation held by the Israeli ambassador to Iceland this past weekend with the heads of the Irish public broadcaster was a courtesy call. "The ambassador voiced his concerns and wanted to provide a picture of the situation," he told Kan.
Israel won the 2018 contest, which took place in Lisbon on May 19, with the song "Toy" sung by Netta Barzilai.
Contest rules state that the winning country hosts the following year's contest but the winning state can waive the right, as Israel did when it won for the second time in two years in 1979. At the time the waiver was used for economic reasons, as Israel's leaders cited the cost of producing such an event two years in a row. Israel also hosted Eurovision in 1999 after winning the contest in 1998.
Israel's victory at Eurovision has prompted calls for a boycott of next year's contest. One such call came from Dublin Mayor Micheal Mac Donncha, who said Ireland should boycott the 2019 Eurovision Song Contest in order to show solidarity with the "horrific ordeal of the Palestinian people."
Mac Donncha's call for a boycott came a day after several leftist Irish lawmakers expressed support for boycotting Israel following its winning the Eurovision song contest.
A source in the Irish public broadcasting corporation RTE said on Monday, according to Kan, that the broadcaster does not view Eurovision as a political matter, and at the moment public pressure is not a factor. At the same time, he stressed that a decision on Ireland's participation will not be made before August.