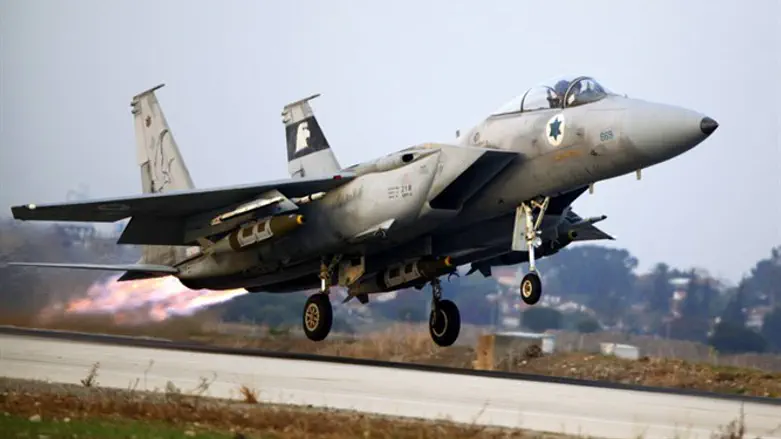 IAF F-15
Flash 90
Lebanese sources claim that Israeli and Russian fighter jets were involved in an "incident" over the skies of Lebanon early Monday morning, Channel 2 reported.
According to Lebanese media outlets, Israel Air Force jets were met by Russian Su-34 fighters over Lebanon and were forced to return to Israeli airspace. The IDF has refused to confirm the report.
Russian forces stationed in Syria reportedly scrambled the jets in an attempt to block IAF activity in the area.
Footage of what are claimed to be Russian fighter jets over the Lebanese city of Tripoli was released onto social media along with the reports of the air-to-air confrontation, though no documentation of Israeli fighters was released.
Israel recently vowed to take action against Iranian weapon transfers in Syria and Lebanon, as well as the manufacture of missiles in Iranian-affiliated facilities in Lebanon.
"The regime in Tehran is the main factor undermining stability in the Middle East, and the campaign against its aggression is not over," said Netanyahu.
"We are acting against the transfer of lethal weaponry from Syria to Lebanon or its creation in Lebanon. This weaponry is meant [to be used] against the State of Israel and it is our right by virtue of self-determination to prevent its creation or transfer."