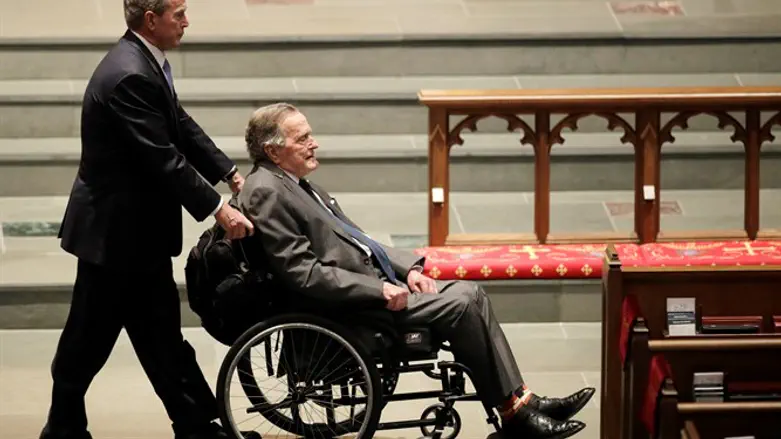 (r)George W. Bush (l) and George H.W. Bush at Barbara Bush's funeral
Reuters
Former U.S. president George H. W. Bush was re-admitted to hospital on Sunday with low blood pressure and fatigue, his spokesman said, according to AFP.
Bush was released from a previous hospitalization a little more than three weeks ago.
"The former president is awake and alert, and not in any discomfort," the spokesman, Jim McGrath, said on Twitter.
The 41st president will likely remain at Southern Maine Health Care, in the state of Maine, under observation for a few days, McGrath wrote.
Bush, 93, spent more than a week at a Houston, Texas, hospital in late April and early May, immediately after the funeral of his wife, former First Lady Barbara Bush.
At that time, Bush contracted an infection that spread to his blood and initially left him in intensive care.
Bush, who suffers from Parkinson's disease and is wheelchair-bound, has been hospitalized on several occasions in recent years.
He was hospitalized in 2014 after suffering a shortness of breath. In 2012, he was in the hospital for several months after he contracted bronchitis.