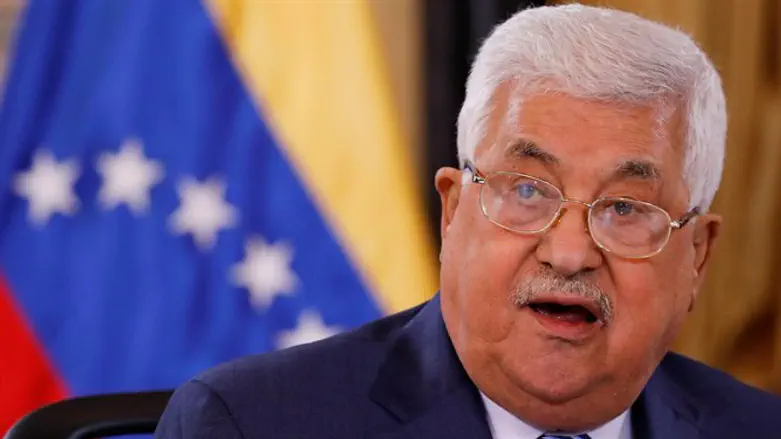 Mahmoud Abbas
Reuters
Palestinian Authority (PA) chairman Mahmoud Abbas, who has been hospitalized since May 20 with pneumonia, is in excellent health but no date has been set for his discharge, a hospital official said on Saturday, according to AFP.
"His state of health is excellent but the doctors have not yet decided the date of his release," said Saed Sarahna, the head of the Istishari Arab Hospital where Abbas is being treated.
PA officials have said the 83-year-old leader could go home on Monday or Tuesday but doctors at the hospital, located near Ramallah, have not confirmed that timeframe.
One official said, however, that doctors would not agree a discharge date before his complete recovery.
On Saturday, Abbas met China's Middle East Special Envoy, Gong Xiaosheng, at the hospital, reported the official PA news agency Wafa.
According to the report, Abbas thanked Xiaosheng for his visit and expressed his best wishes for the people and leadership of China for "their support of the Palestinian cause in international forums."
Earlier this week, pictures of Abbas walking around the wards and reading a newspaper were published, in an apparent attempt to calm rumors that his condition was worse than officially reported.
Those pictures caused an uproar as Abbas was seen reading a newspaper with a cartoon depicting Israeli soldiers as child murderers.
The cartoon was drawn by Arab cartoonist Muhammed Sabaaneh and showed an Israeli soldier taking a milk bottle from a baby and replacing the bottle with poison. The cartoon was published by the PA newspaper Al-Hayat Al-Jadid which Abbas was seen reading in the circulated photos.
The cartoon relates to the death of eight-month-old Laila Ghandour, who was brought to the so-called "March of Return" riots last Monday and died. Initial reports from the Hamas-run Gaza Health Ministry claimed that the child had died from tear-gas inhalation. However, the IDF found no evidence of the incident, and a doctor in Gaza claimed that she died from a pre-existing medical condition.
In February, the PA chairman was admitted to an American hospital but denied his health was deteriorating and insisted he had been given a clean bill of health.
Abbas was taken to a hospital in Ramallah in October of 2016 after complaining of fatigue and chest pains.