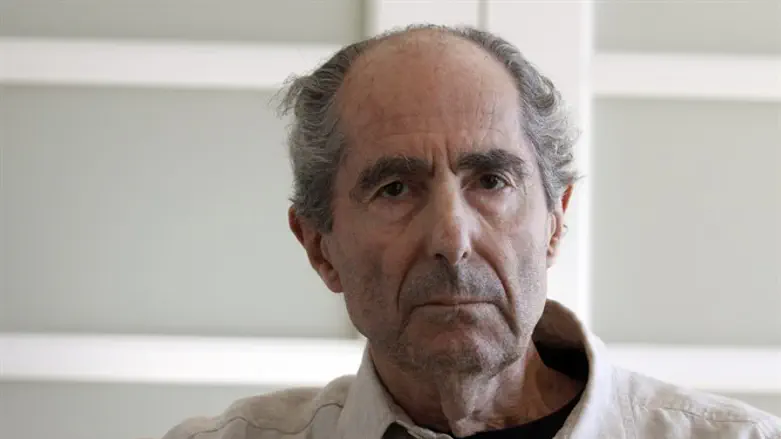 Philip Roth
Reuters
Renowned Jewish American author Philip Roth passed away on Tuesday at the age of 85.
The cause was congestive heart failure, said Judith Thurman, a close friend, according to The New York Times.
Roth was born in Newark, New Jersey, the second child of Bess (née Finkel) and Herman Roth, an insurance broker. Roth's family was Jewish, and his parents were first-generation Americans, whose families were from Galicia.
After his graduation from high school, he attended Bucknell University, where he earned a B.A. He pursued graduate studies at the University of Chicago, where he received an M.A. in English literature in 1955 and worked briefly as an instructor in the university's writing program. Roth taught creative writing at the University of Iowa and Princeton University. He continued his academic career at the University of Pennsylvania, where he taught comparative literature before retiring from teaching in 1991.
Roth first gained attention with the 1959 novella Goodbye, Columbus, an irreverent and humorous portrait of American Jewish life for which he received the U.S. National Book Award for Fiction.
Roth's fiction, regularly set in his birthplace of Newark, New Jersey, is known for its intensely autobiographical character, for philosophically and formally blurring the distinction between reality and fiction, for its "supple, ingenious style" and for its provocative explorations of Jewish and American identity.
Roth took on many guises — mainly versions of himself — in the exploration of what it means to be an American, a Jew, a writer, a man. He was a champion of Eastern European novelists, like Primo Levi, Ivan Klima and Bruno Schulz, and also a passionate student of American history and the American vernacular.
His historical novels include "American Pastoral," "The Human Stain" and "I Married a Communist" — a product of his personal re-engagement with America and American themes.
Roth received a Pulitzer Prize for his 1997 novel American Pastoral, which featured one of his best-known characters, Nathan Zuckerman, a character in many of his novels.
In May 2011, Roth was awarded the Man Booker International Prize for lifetime achievement in fiction on the world stage, the fourth winner of the biennial prize.
In 2012 he received the Prince of Asturias Award for literature. Eight of Roth's novels and short stories were adapted as films.