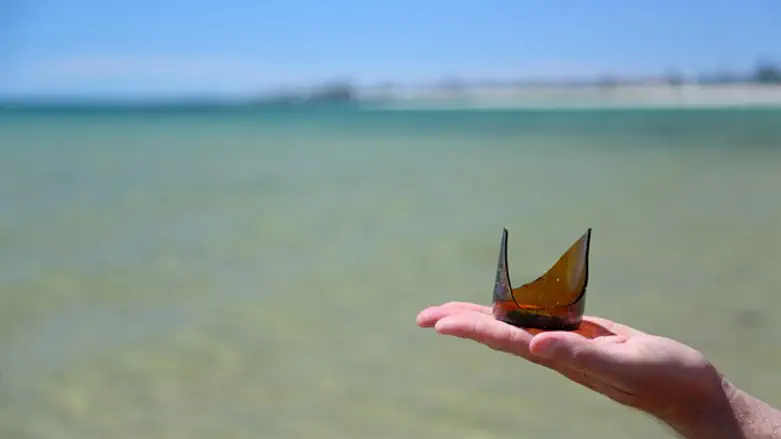 Broken bottle at beach
iStock
Two shores of lakes north of Toronto were closed to visitors after broken glass bottles, nails, and needles were found strewn about. Some bottles were buried in the ground with the jagged edges deliberately facing up.
Ontario police are investigating the affair and it is not known who is responsible for distributing dangerous objects on beaches.
A letter was sent a few weeks ago to a local newspaper with a message from the "Revolutionary Islamic Force" claiming responsibility for sabotaging beaches north of Toronto and warning that similar operations would be carried out on other beaches throughout and north of Toronto.
Toronto
iStock
The letter notes the motive for the action is Canada's refusal to embrace Islam and continued following of the "Great Satan," the United States.
"Infidels, you allow your women to walk on the beach naked and disgraceful. Your women are prostitutes," the letter said, threatening to destroy tourist sites, attack people, carry out attacks on trains, poison drinking water, and burn forests. The letter recommends that Canadian citizens convert to Islam and follow the dictates of Muhammad.