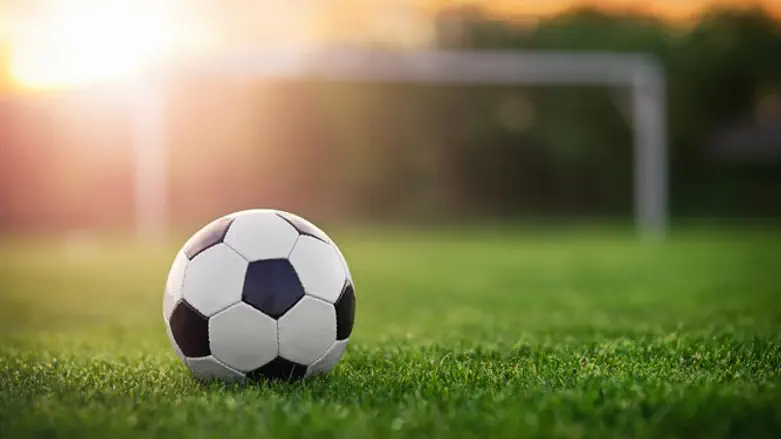 Soccer
iStock
Eight Muslim extremists who plotted terror attacks against Israeli soccer players and fans during a 2016 World Cup qualifier in Albania were jailed for up to 10 years on Friday, AFP reported.
The eight ethnic Albanians were found guilty in a Kosovo court of "planning to carry out an attack against Israeli footballers and fans" in the northwest Albanian town of Shkoder in November 2016, judge Hamdi Ibrahimi said.
The group "decided to place explosives under a bridge at the entrance of Shkoder from the direction of the Rinas Airport," Ibrahimi said.
"So at the time when the buses with the Israelis reached the bridge, the group equipped with the explosives planned to activate it from distance or blow themselves up along with the Israelis and police," he added.
Kosovo police, in coordination with the Albanian authorities, wiretapped the group to prevent the attack, later arresting all its members.
For security reasons, the game was eventually moved to Elbasan, about 45 kilometers (28 miles) from the Albanian capital of Tirana, and took place under a heavy police presence.
The extremists -- one Macedonian and the rest Kosovan -- also planned attacks on Kosovan soil against political leaders and diplomats.
Group leader Visar Ibishi, 38, was sentenced to 10 years in prison while five other members were handed three to six-year jail terms each.
Ibishi and three close associates refused to appear in the courtroom, saying the court was "not interesting" for them.
Two members of the group who pleaded guilty at the beginning of the trial in the mid-2017 were sentenced to 18-month prison term each.
The ninth member, who also pleaded guilty, was fined 2,500 euros ($2950).
Muslim-majority Kosovo is home to 1.8 million people, around 300 of whom have joined the jihadists' frontlines in Iraq and Syria in recent years – the highest ratio in any European country.
Kosovo's authorities have subsequently strengthened legislation and made high-profile arrests in a bid to root out suspected Islamist networks.
In 2016, a Kosovo court sentenced an imam and six others to up to ten years in jail for recruiting fighters for the ISIS or joining the group in Syria.
(Arutz Sheva's North American desk is keeping you updated until the start of Shabbat in New York. The time posted automatically on all Arutz Sheva articles, however, is Israeli time.)