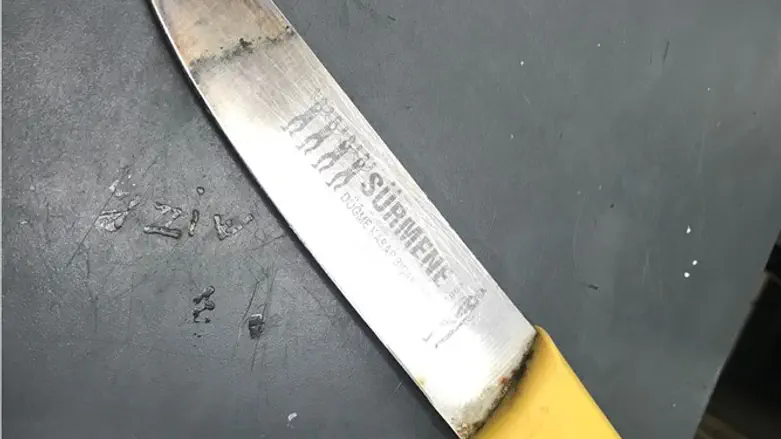 הסכין שאותה החביא המחבל בבגדיו
צילום: דוברות המשטרה
An Arab resident of the Palestinian Authority attempted to carry out a stabbing attack in Jerusalem earlier this week, authorities revealed on Thursday.
On Sunday, while Israelis celebrated the 51st Jerusalem Day in the capital, marking the anniversary of the liberation of eastern Jerusalem, an Arab resident of the PA-controlled city of Shechem attempted to enter Jerusalem via the Kalandia checkpoint on the northern edge of the city.
The terrorist, who police say was in his 30s, was carrying a knife on his person. Guards manning the checkpoint discovered the knife, and the terrorist was arrested.
The suspect had been carrying an expired entry permit.
According to a preliminary indictment filed against the terrorist Thursday, the suspect planned to enter the capital and carrying out a stabbing attack.
A Jerusalem court extended the suspect's arrest by eight days. He is expected to be indicted on charges of attempted murder, planning a terrorist action, and illegal possession of a knife.