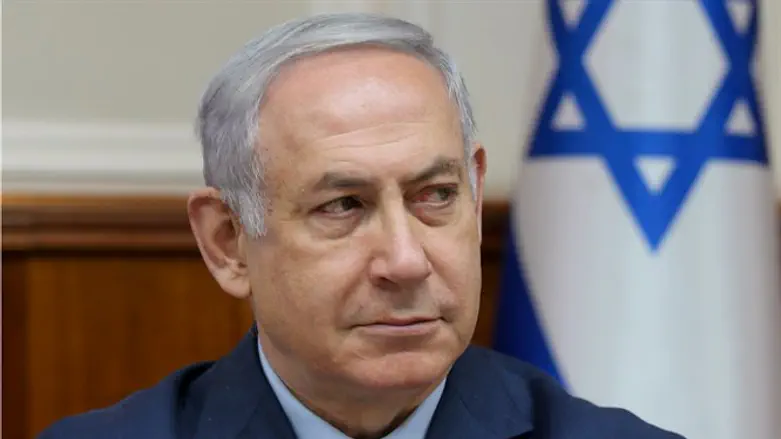 Netanyahu
Flash 90
Prime Minister Binyamin Netanyahu responded to Turkish President Recep Tayyip Erdogan's charge that his hands are "stained with Palestinian blood" following the deadly riots on the Gaza Strip Monday.
"A man who sends thousands of Turkish soldiers to hold the occupation of northern Cyprus and invades Syria will not preach to us when we defend ourselves from an attempted infiltration by Hamas," Netanyahu told Erdogan.
"A man whose hands are stained with the blood of countless Kurdish citizens in Turkey and Syria is the last one who can preach to us about combat ethics," Netanyahu added.
Earlier, Erdogan wrote on his Twitter account: "Netanyahu is the PM of an apartheid state that has occupied a defenseless people's lands for 60+ yrs in violation of UN resolutions."
"He has the blood of Palestinians on his hands and can't cover up crimes by attacking Turkey," Erdogan added.
Turkey temporarily expelled the Israeli ambassador to Istanbul Tuesday. In response, Israel temporarily expelled the Turkish consul in Jerusalem.