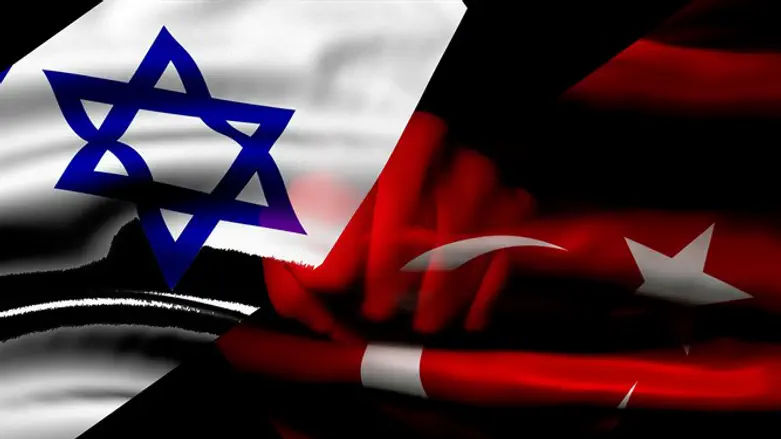 Israel-Turkey tension
iStock
Agriculture Minister Uri Ariel ordered freezing import of agricultural produce from Turkey to Israel this afternoon, following the expulsion of the Israeli ambassador from Turkey and statements made by President Erdoğan.
Minister Ariel said, "We won't tolerate a country that preaches morality to the State of Israel with such hypocrisy. The security forces and the IDF soldiers fearlessly protect the residents of Israel.
"President Erdoğan preaches to the entire world while he funds terrorist organizations like Hamas," said the Minister.
Earlier in the day, Turkey officially declared Israel's ambassador to Ankara Eitan Naeh persona non grata and expelled him from the country.
Uri Ariel
Flash 90
Turkey has thus stepped up its anti-Israeli moves after last night recalling its ambassadors from Israel and the United States for consultations following IDF fire on Gaza rioters and the US Embassy Jerusalem transfer.
President Erdoğan today tweeted "Netanyahu is the PM of an apartheid state that has occupied a defenseless people's lands for 60+ yrs in violation of UN resolutions.

"He has the blood of Palestinians on his hands and can't cover up crimes by attacking Turkey.

"Want a lesson in humanity? Read the 10 commandments."