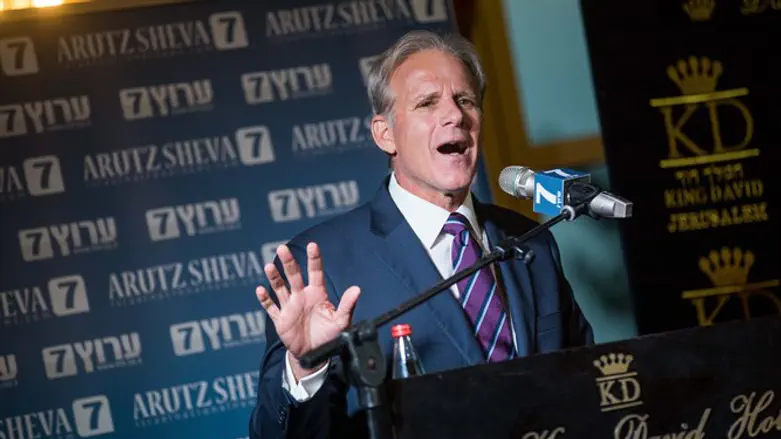 Michael Oren speaks
Yonatan Sindel
Deputy Minister Dr. Michael Oren, former Israeli Ambassador to the United States, expressed his joy at the transfer of the Embassy.
"I could not imagine at the time, a situation in which the US would implement the promise of elections for years - to transfer the embassy to Jerusalem. "This day is a correction of the historic distortion, in which our most important ally did not recognize our eternal capital, Jerusalem, Trump - a soul mate to Israel and the Jewish people"
"After seventy years of waiting, finally America opens its embassy in Jerusalem. A day of joy for Israel and our friends worldwide. A day when America demonstrates its strength to friends and foes alike. And day in which all say thank you to the president and his team for their courage and vision", add Oren.
Michael Oren speaks
Yonatan Sindel