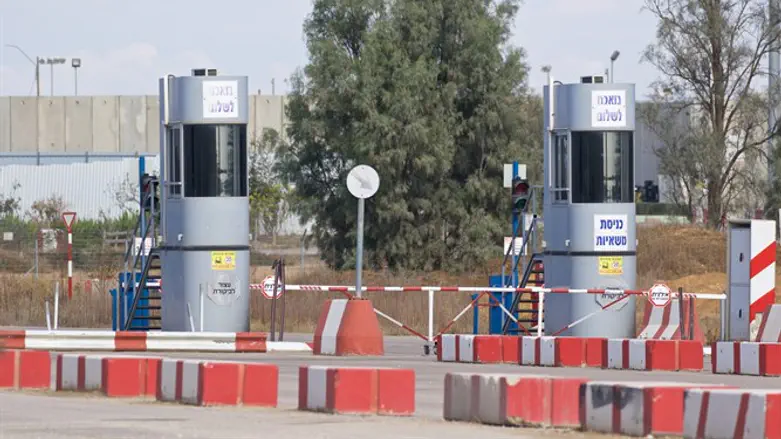 מעבר כרם שלום
צילום: יואב הורוביץ, פלאש 90
The IDF on Saturday night attacked several Hamas targets in northern Gaza, reports said.
Earlier on Saturday, Coordinator of Government Activities in the Territories (COGAT) Yoav Mordechai announced the closure of the Kerem Shalom Crossing into Gaza.
Defense Minister Avigdor Liberman (Yisrael Beytenu) approved the decision to close the crossing starting on Sunday, until the appropriate repairs can be completed.
On Friday, dozens of rioters vandalized and ignited fires on the Gazan side of the Kerem Shalom humanitarian crossing.
The IDF said that the rioters damaged gas pipelines that run from Israel to Gaza and benefit Gazan residents.
The crossing will be closed until further notice.