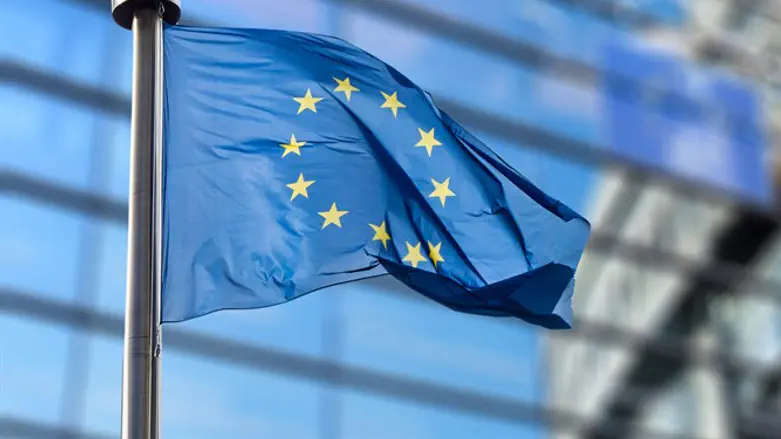 European Union flag
iStock
The European Union (EU) said on Thursday that Israel has the right to defend itself after Israel struck Iranian targets in Syria in retaliation for an Iranian rocket attack on the Golan Heights.
At the same time, the body called for all sides to "show restraint".
"Reports about last night's Iranian attacks against Israeli army posts from inside Syria to which Israel responded by striking against Iranian targets in Syria are extremely worrying," said an EU spokesperson in a statement.
"As the EU has said repeatedly, Israel has the right to defend itself."
"At the same time," the statement added, "we call on all regional actors to show restraint and avoid any escalation, which could further undermine regional stability."
Russia's defense ministry said earlier on Thursday that Israel's strikes on Syria saw 28 planes take part in raids with a total of around 60 missiles fired.
"28 Israeli F-15 and F-16 aircraft were used in the attack, which released around 60 air-to-ground missiles over various parts of Syria. Israel also fired more than 10 tactical ground-to-ground missiles," the ministry said in a statement, quoted by the Interfax news agency.
At least 23 fighters, including five Syrian regime troops and 18 other allied forces, were killed in the attacks, the anti-Assad Syrian Observatory for Human Rights said Thursday.
The Britain-based observatory said the regime troops killed in the strikes included an officer, adding that the other casualties included Syrians and foreigners.
Iran's attack on the Golan Heights was widely condemned by global leaders.
UN Secretary-General Antonio Guterres appealed for an "immediate halt to all hostile acts" in the Middle East, following the military confrontation between Israel and Iranian forces in Syria.
In the statement, Guterres also called on the Security Council to "remain actively seized of the matter and shoulder its responsibilities" under the UN Charter.
Meanwhile, Israel's Ambassador to the UN Danny Danon, sent letters to the Security Council and to the Secretary-General calling for condemnation of "Iran's acts of aggression." He also asked the Security Council to "demand that Iran remove its military presence from Syria."