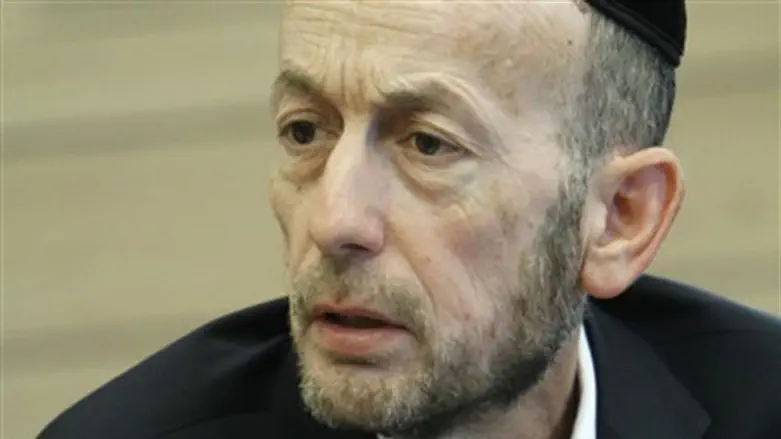 MK Uri Maklev
Flash 90
Transportation Minister Yisrael Katz (Likud) is considering allowing free daily passes bought on Fridays to be used on Saturday nights as well.
Currently, passengers wishing to purchase a discounted ticket have a choice of daily, weekly, or monthly passes. Previously, two-way tickets were available on all public transportation, and the return trip was valid for 30 days from the purchase of the original ticket.
The decision comes after yeshiva students turned to MK Uri Maklev (UTJ) complaining that they cannot use daily passes for both Friday and Saturday.
"The Transportation Minister promised to investigate the option of freezing remaining trips for Shabbat (the Sabbath) and considering Saturday night as if it were Friday night," a spokesman for Maklev said.
"Such a step would make life easier for hundreds of yeshiva students who return home for Shabbat, but cannot enjoy their daily pass on Saturday night."
Other haredim complained to Maklev that children, who pay half price for their trips, cannot purchase daily, weekly, or monthly passes, since the policy does not allow double discounts. As a result, parents traveling with their children can purchase a pass for themselves but must pay separately for each ride their children take. Senior citizens, however, are now entitled to buy passes, despite the fact that they pay a discounted fare.
In response, Katz promised to examine the possibility of allowing children to purchase daily, weekly, and monthly passes.