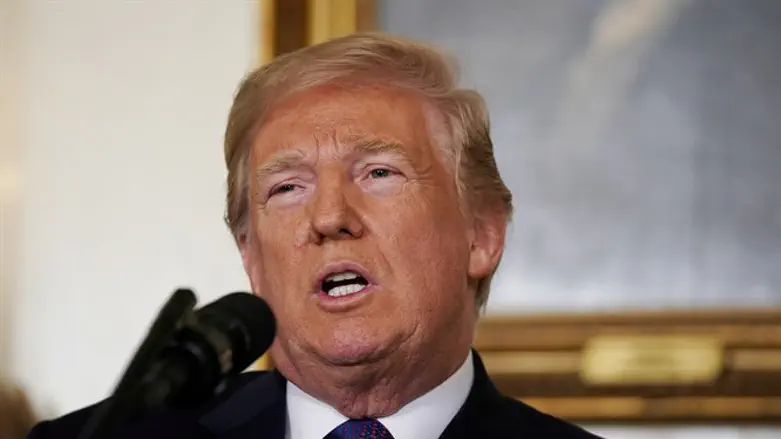 Donald Trump
Reuters
US President Donald Trump praised Israeli Prime Minister Binyamin Netanyahu's speech in which the prime minister revealed an archive of intelligence from Iran's nuclear program Monday.
Speaking at Rose Garden press conference Monday, Trump said that Netanyahu's speech "sends the right message" on Iran's nuclear program.
The president called the 2015 Iran nuclear deal a "horrible agreement for the United States."
"In seven years, that deal will have expired and Iran is free to go ahead and create nuclear weapons," he said. "That is just not an acceptable situation."
Trump said that Netanyahu's speech revealed that Iran is "not sitting back idly."
"They're setting off missiles which they say are for television purposes," he said. "I don't think so."
He added that Netanyahu's speech confirmed that he was "100% right" to criticize the 2015 nuclear agreement with Iran."
However, Trump refused to say whether he would withdraw from the nuclear deal.
"We'll see what happens," Trump said. "I'm not telling you what I'm doing. [A lot] of people think they know. And on or before the 12th, we'll make a decision."