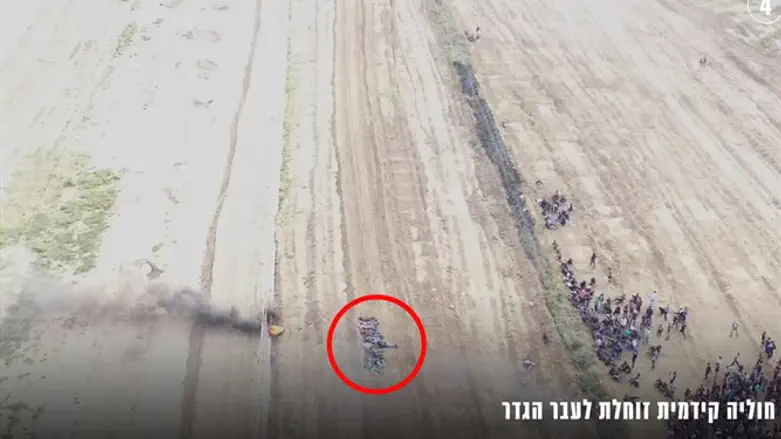 terrorists attempt to breach fence
IDF spokesperson
The IDF stated that two attempts were made to infiltrate Israel from Gaza Sunday evening.
In the first incident, two terrorists were identified attempting to breach the fence in the southern Gaza Strip. IDF forces opened fire on the suspects, killing one of them. The other suspect was apprehended and taken for questioning by security forces.
In the second incident, two more terrorists breached the fence. The terrorists threw explosive devices at IDF forces stationed on the Israeli side of the fence. The IDF soldiers responded by opening fire, killing the two terrorists.
Over the last five weeks, about 40 people have been killed in riots along the Gaza border. Approximately 80% of the fatalities have been identified as terrorists and members of Hamas and other terrorist organizations in the Gaza Strip.
During the latest riots on Friday, Gazans burned tires, attempted to burn and breach the border fence, threw rocks at IDF soldiers, and threw firebombs attached to kites into Israeli territories.
One of these kites set a wheat field on fire, causing tremendous damage.
On Saturday, Hamas leader Ismail Haniyeh urged the rioters to intensify their confrontations with the IDF.