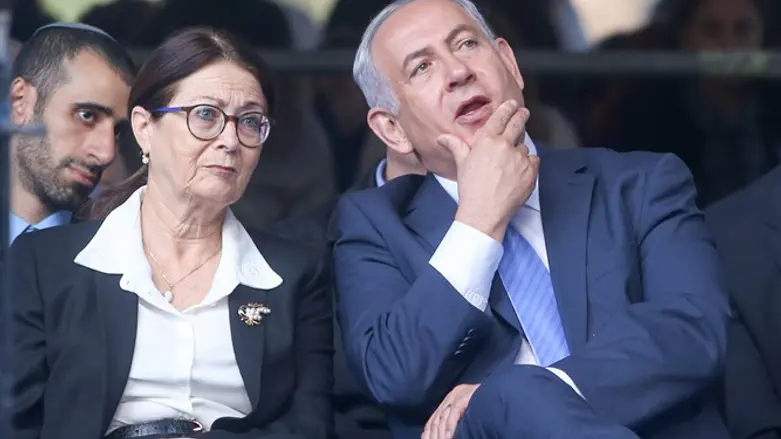 Hayut, Netanyahu
Flash 90
Prime Minister Binyamin Netanyahu and Supreme Court Chief Justice Esther Hayut will meet today in attempt to reach agreement on enacting the Overrule Clause that would under specified conditions allow the Knesset to re-enact laws that the Supreme Court has ruled out.
During the meeting the Prime Minister is expected to present Hayut a compromise proposal whereby legislation reinstating a law disqualified by the Supreme Court will be passed by a majority of 65 MKs, rather than 70 or 71 as the judicial system wishes to institute, and not by a majority of 61 MKs.
The meeting between Hayut and Netanyahu was made possible after Netanyahu accepted the Supreme Court demand to postpone the ministerial committee hearing on the increase by another week, a request that received Justice Minister Ayelet Shaked's consent. At the same time her party, the Jewish Home, announced that another postponement would not be accepted.
Jewish Home Chair MK Shuli Mualem Rafaeli told Arutz Sheva her party will not accept any proposal beyond a majority of 61 MKs.