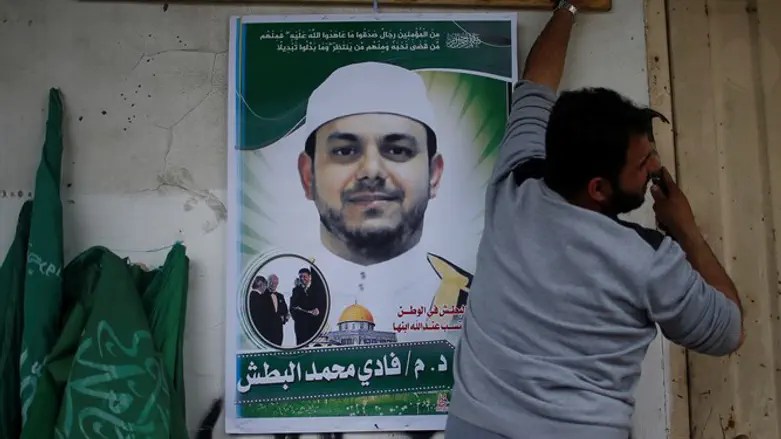 Fadi Mohammad al-Batsh
Reuters
Malaysian police have found the motorbike allegedly used in the drive-by shooting of a Hamas scientist in Kuala Lumpur, the national police chief said Tuesday.
Fadi Mohammad al-Batsh, 35, was killed in a hail of bullets by two attackers Saturday as he walked to a mosque for dawn prayers.
The family of Batsh, a member of the Hamas terror group who was said to be a rocket-making expert, has accused Israel's Mossad spy agency of carrying out the killing. Israel has denied the claims.
Kuala Lumpur police have launched a manhunt for the pair and have released photofits of the two suspects, who are light-skinned, bearded men.
National police chief Mohamad Fuzi Harun said that the motorbike allegedly used by the assailants had been found in the Setapak area of Kuala Lumpur.
"The motorcycle is in good condition," he told reporters, without giving further details
Police previously said they believed either a BMW or a Kawasaki was used in the attack.
Defense Minister Avigdor Liberman Sunday denied claims of the Jewish state's involvement, suggesting instead that it was a "settling of accounts" between factions of a terror group.