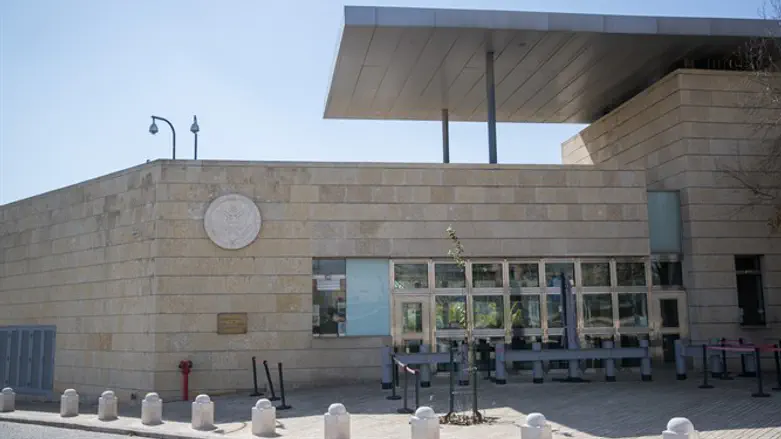 US Consulate building
Yonatan Sindel/Flash 90
Israel and the US have nearly completed the preparations necessary to move the US Embassy from Tel Aviv to Jerusalem.
The historic move is scheduled for May 14.
Among the preparations are road signs, as well as an access road for the Embassy built behind the current US Consulate.
The new Embassy will be an interim embassy facility in the Arnona neighborhood of Jerusalem, converting what is currently used as a US consulate into a temporary embassy. It will house US Ambassador David Friedman's office, and a small portion of the staff currently located at the embassy in Tel Aviv.
The Arnona compound will be expanded, with the addition of a new annex, likely by the end of 2019.
On Thursday, a report claimed that US President Donald Trump's daughter Ivanka and son-in-law Jared Kushner would represent the administration at the Embassy's opening ceremony.