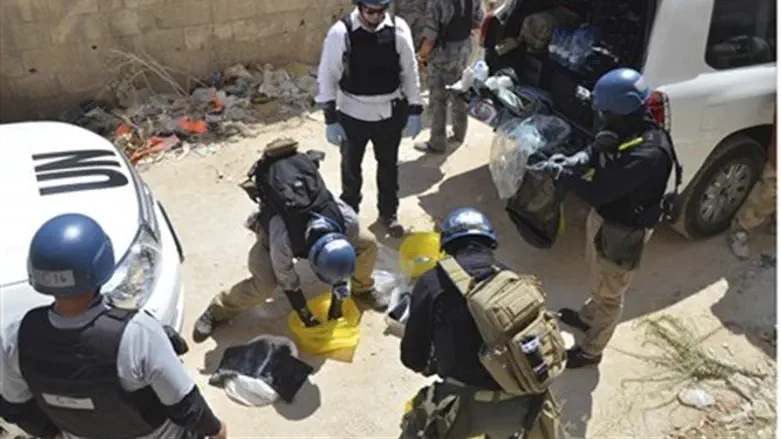 UN chemical weapons experts in Syria
Reuters
International investigators on Tuesday were awaiting the green light from a UN security team to begin work in the Syrian town of Douma which was hit by an alleged chemical attack, AFP reported.
A team of chemical experts from the Organization for the Prohibition of Chemical Weapons (OPCW), based in The Hague, arrived in Damascus hours after Saturday's joint air strikes by the U.S., Britain and France which came in response to the attack.
They have been tasked with investigating the site of the April 7 attack in the town of Douma, just east of the capital Damascus, which Western powers said involved chlorine and sarin and killed dozens.
On Monday, OPCW head Ahmet Uzumcu said Syrian and Russian officials had prevented the investigators from entering Douma over "pending security issues".
Syria's UN Ambassador Bashar Jaafari told a meeting of the UN Security Council on Tuesday that the team of experts would begin work on Wednesday once they receive the all-clear from the security detail.
"If this United Nations security team decides that the situation is sound in Douma then the fact-finding mission will begin its work in Douma tomorrow," Jaafari told the council in New York, according to AFP.
Jaafari stressed that the "Syrian government did all that it can do to facilitate the work of this mission" but that it was up to the United Nations and the OPCW to decide whether to deploy, based on security considerations.