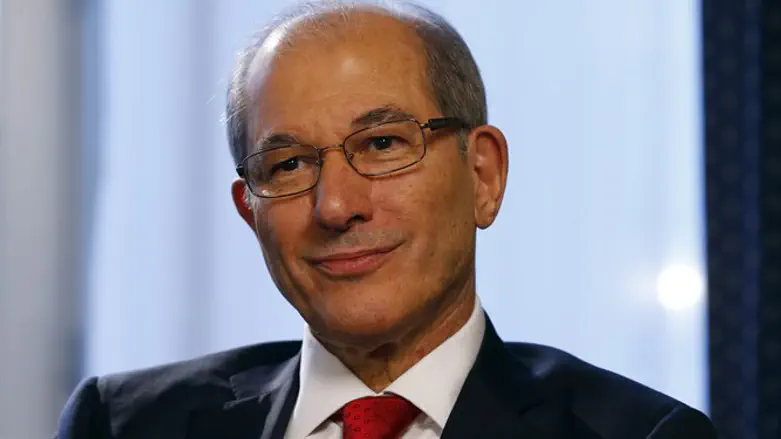 OPCW head Ahmet Uzumcu
Reuters
Syrian and Russian authorities on Monday prevented independent investigators from going to the scene of a suspected chemical attack in Douma, the head of the chemical watchdog group said, according to The Associated Press.
A team of chemical experts from the Organization for the Prohibition of Chemical Weapons (OPCW), based in The Hague, arrived in Damascus hours after Saturday's joint air strikes by the U.S., Britain and France which came in response to the attack.
They have been tasked with investigating the site of the April 7 attack in the town of Douma, just east of the capital Damascus, which Western powers said involved chlorine and sarin and killed dozens.
OPCW Director-General Ahmet Uzumcu said Syrian and Russian officials cited "pending security issues" in keeping its inspectors from reaching Douma.
"The team has not yet deployed to Douma," Uzumcu told an executive council meeting of the OPCW in The Hague, according to AP.
Instead, Syrian authorities offered them 22 people to interview as witnesses, he said, adding that he hoped "all necessary arrangements will be made ... to allow the team to deploy to Douma as soon as possible."
Russian military police were ready to help protect the OPCW experts on their visit to Douma, said Maj. Gen. Yuri Yevtushenko of the Russian military's Reconciliation Center in Syria. Igor Kirillov, a Russian chemical weapons protection expert in The Hague, said the team is set to visit the site Wednesday.
In February, the Hague-based organization opened an investigation into reports of the repeated use of chlorine bombs in the district of Eastern Ghouta near the Syrian capital.
The Syrian regime has repeatedly denied using chemical weapons. A UN-OPCW Joint Investigative Mechanism (JIM), established by the United Nations to identify those responsible for chemical weapons attacks, concluded in 2016 that Syrian government forces had used chlorine as a chemical weapon in three cases. Syria and its close ally Russia rejected those conclusions.