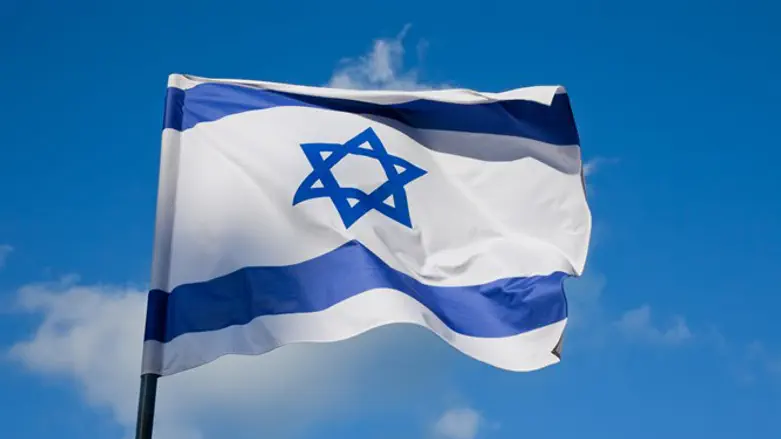 Israeli flag (illustration)
iStock
According to a new "Zionist Index" survey of Israeli citizens, 45% of haredim define themselves as "Zionists."
Compared to the religious Zionist public, 95% of which defines itself as Zionist, the figure is relatively low but, in light of the fact that haredi education does not teach civics or Zionism, it is a surprising figure that indicates the increasing involvement of the haredi community in Israeli society.
The survey was conducted ahead of Israel's 70th Independence Day by the World Zionist Organization and through the Smith Institute for Research.
The survey reveals, among other things, that 86% of Israelis define themselves as Zionists. Among the older age group in Israel - over 50 - this figure is overwhelming (95%) compared to the relatively young age group - below 30 (75%).

The survey also found that native Israelis and new immigrants define themselves as Zionists in almost identical numbers - 86% and 87%, respectively.