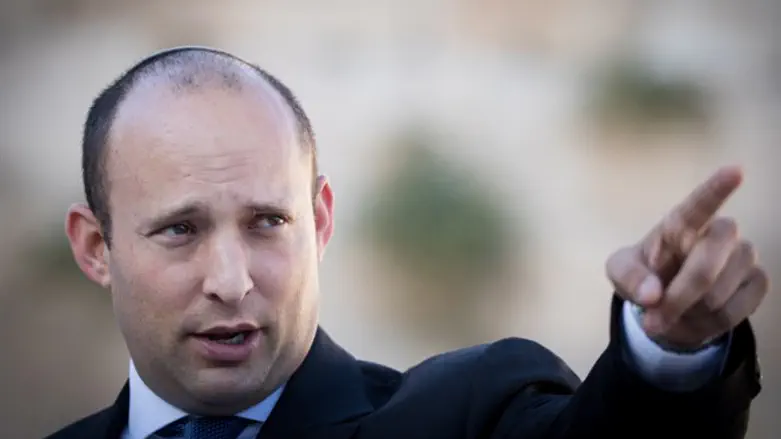 Education Minister Naftali Bennett at the Western Wall
FLASH90
Education Minister Naftali Bennett demands the Overrule Clause be ratified in response to the decision to release the infiltrators from the Saharonim facility.
"Words and discussions won't remove illegal infiltrators from south Tel Aviv," Bennett noted. "Only determined action by the Israeli government will bring about the infiltrators' departure from Israel.
"I call on the Prime Minister to pass the Infiltrators Law and the Overrule Clause, and we will support any version he chooses. The main thing is to start working to remove the illegal infiltrators from Israel," Bennett added.
The infiltrators held at the Saharonim facility as part of the plan to deport them to a third country will be released today following a Supreme Court decision last week.
"In view of the fact that contacts with the (second) third state are still ongoing, in accordance with the decision of April 10, 2018, those detained at Saharonim who are there on the basis of the deportation plan to a third country, will be released during the day," the Population Authority said in an announcement.

The Interior Ministry emphasized that the decision to release the infiltrators was made on instruction of the Attorney General.