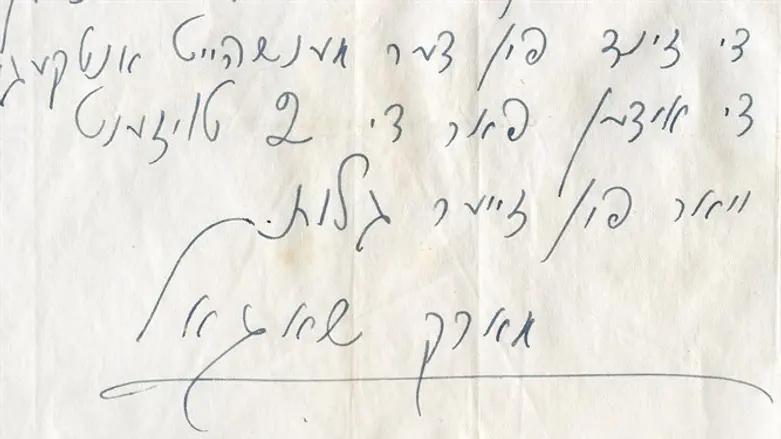 Marc Chagall's signature (illustrative)
IDF archives, Defense Ministry
The IDF on Thursday announced it would unveil a rare letter written by Jewish artist Marc Chagall to former Prime Minister David Ben-Gurion on May 14, 1948.
The unveiling comes in honor of Holocaust Heroes and Martyrs Day.
In the Yiddish-language letter, Chagall wrote, "On this historic day for the Jewish people - as a son and an artist from the ghetto - I send you warm regards - to you, the fighter and founder of the new Jewish republic."
The letter was presented to retired Supreme Court Justice Elyakim Rubinstein during a private visit to the IDF archives last month.
Upon seeing the letter, Rubinstein suggested it be translated into Hebrew.