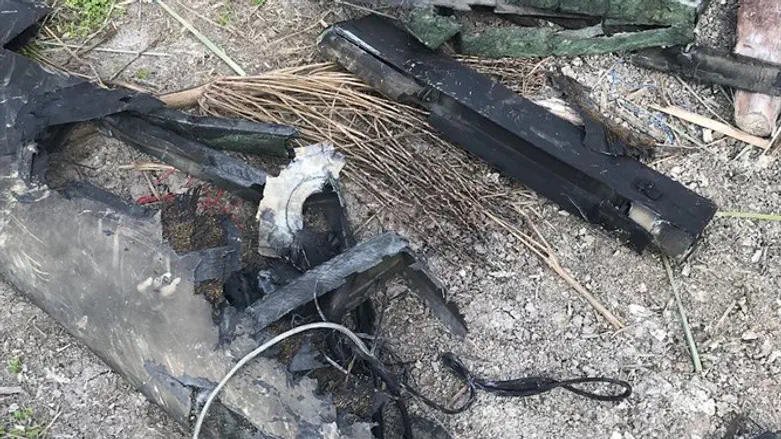 Crashed drone (illustrative)
IDF spokesperson
The IDF announced on Saturday morning that an IAF drone fell overnight into an open field in southern Lebanon.
According to a statement by the IDF spokesperson, the crash was caused by a technical failure, and there is no risk of sensitive information falling into the wrong hands.
Lebanon's Al-Manar TV station, which is identified with Hezbollah, published photos of the drone after the crash. The drone was doing routine intelligence collection when it crashed between the towns of Baraachit and Beit Yahoun.
Hezbollah claims that the drone was an Elbit Hermes 450, and considered to be one of the IAF's largest drones.
The Hermes 450's wingspan is 10.5 meters (34.45 feet), and it is 6 meters (19.69 feet) long and 2.3 meters (7.5 feet) tall. It can remain in flight for twenty hours, and has a maximum speed of 170 kilometers (105.6 miles) per hour.
udf