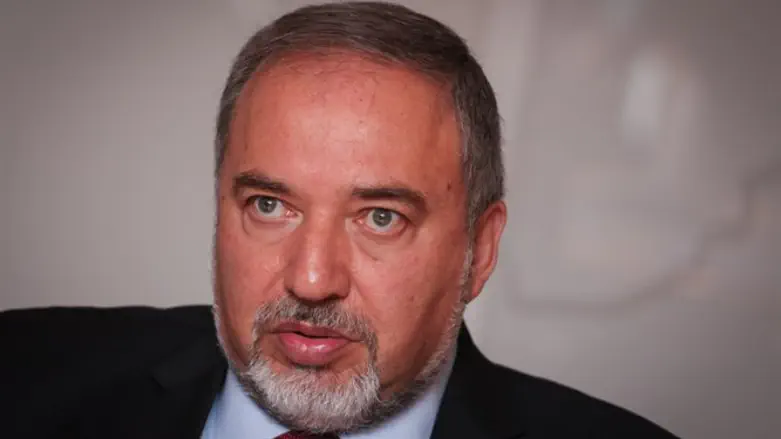 Avigdor Liberman
Hadas Parush/Flash 90
Defense Minister Avigdor Liberman returned to Israel following a trip in Tanzania on Wednesday, wrapping up a three-day visit in Africa that was the first visit by an Israeli defense minister in decades.
Liberman had visited Rwanda, Zambia, and Tanzania, meeting with the heads of each of the countries, along with defense officials. "Tanzania is a huge country that is growing exponentially, a state of 54 million people, more than one million square kilometers, 50 times more than the State of Israel," Liberman said.
"In Tanzania, just like in Zambia, Rwanda and other countries in Africa, there is tremendous potential, they need exactly what Israel knows how to give: agriculture, medicine, and security, such as fighting terror and border defense," added Liberman.
"If we do not fail at deepening our cooperation, we will have a tremendous opportunity and if we don't do it, than others, especially the Iranians, will do it instead of us. Every country we have treaties and cooperation with pushes out Iran."
Israel has been investing heavily in trying to build up its alliances with African countries in hope that they can vote with Israel at the United Nations. Netanyahu made his first official visit to Africa in July 2016, followed by another visit in 2017.
African nations have in the past shown a less than warm stance vis-a-vis Israel. But economic progress in many African countries has begun to change the dynamics, while the threat of Islamic extremism in parts of the continent has left governments in search of advanced defense technology.