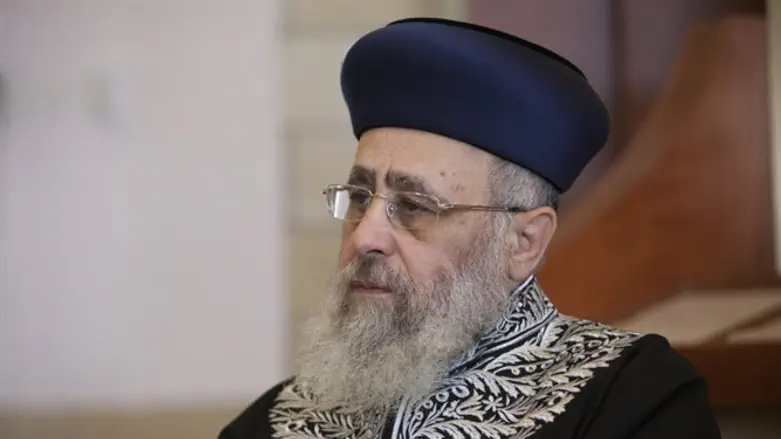 Rabbi Yitzhak Yosef
Flash 90
Chief Sephardic Rabbi of Israel Rabbi Yitzhak Yosef stated that the judges of secular courts are disqualified from testimony and certainly from deciding judgements.

Rabbi Yosef made the statements during a lecture he gave on Wednesday, in which he addressed the question of what someone who has a financial dispute with his friend should do.

"You go to [a religious] court," he said. Where should they go? To the secular courts? The secular judges who desecrate the Sabbath are disqualified from testimony, and certainly from deciding judgements. You don't go to the [secular] courts. Where do you go? To the [religious] courts," Rabbi Yosef was quoted by Kikar Hashabbat as saying.

Last February, Rabbi Yosef said similar things at a rabbinical court conference, during which he claimed that "appealing to the [secular Israeli] courts is worse than turning to the courts of the gentiles."
Rabbi Yosef also criticized former Supreme Court President Aharon Barak, who opposed a bill that would allow the rabbinical courts, which Rabbi Yosef heads, to function as arbitrators, and to discuss financial disputes according to Torah law.
"Barak continues his war, this is anti-religious coercion," Rabbi Yosef said.