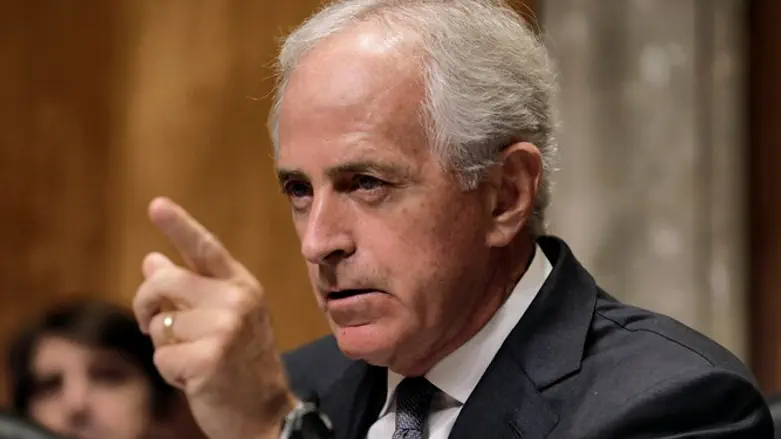 Bob Corker
Reuters
Republican U.S. Senator Bob Corker, chairman of the Senate Foreign Relations Committee, said on Sunday that he expects President Donald Trump to pull out of the Iran nuclear agreement in May.
"The Iran deal will be another issue that's coming up in May, and right now it doesn't feel like it's gonna be extended," Corker was quoted by Reuters as having told CBS' "Face the Nation" in an interview.
"I think the president likely will move away from it unless my, our European counterparts really come together on a framework. And it doesn't feel to me that they are," he added.
Trump, who has blasted the 2015 nuclear deal as "the worst deal ever negotiated", recently decided to extend a waiver on nuclear sanctions that were imposed on Iran but made clear it would be the last time he will do so and ordered European allies and Congress to work with him to fix "the disastrous flaws" in the 2015 deal or Washington would withdraw.
The president is concerned about the deal's "sunset clauses" as well as about Iran's ballistic missile program which concerns the West.
Western countries say Iran's ballistic missile tests are a violation of the UN resolution enshrining the 2015 nuclear deal. Iran denies it is in violation of any UN resolutions and categorically rules out any negotiations on its missile program.
On Friday it was reported that Britain, France and Germany have proposed fresh EU sanctions on Iran over its ballistic missiles program and its role in Syria's war in a bid to persuade Washington to preserve the deal.
Asked if he believed Trump would pull out on May 12, the deadline for the president to issue a new waiver to suspend Iran sanctions as part of the deal, Corker responded, "I do. I do."
Corker had previously urged Trump's administration to work closely with European allies as it develops its new Iran policy.