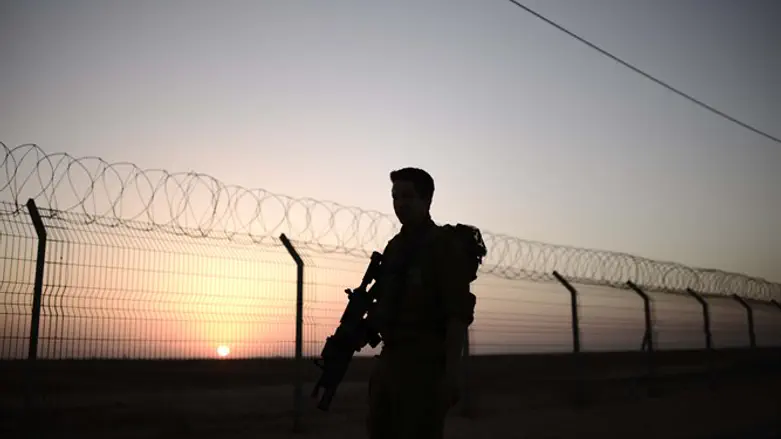 IDF soldier stationed at Gaza border
Tomer Neuberg/Flash90
A bomb exploded on Saturday near the Gaza-Israel border, the IDF confirmed.
No one was hurt and no damage was caused.
In retaliation, the IDF fired three shells at a Hamas observation post, destroying it.
On Thursday morning, IDF forces neutralized an explosive device placed near the Gaza-Israel border.
The device had been placed during a protest march, and was wrapped in a Palestinian Authority flag. The protest marches, noisy and disorganized, are often used as an opportune cover for planting bombs.
Last month a hidden roadside bomb was detonated near soldiers from the Golani Brigade as they were attempting to take down a flag that was affixed to the border fence. Four soldiers were wounded by the blast, two seriously.