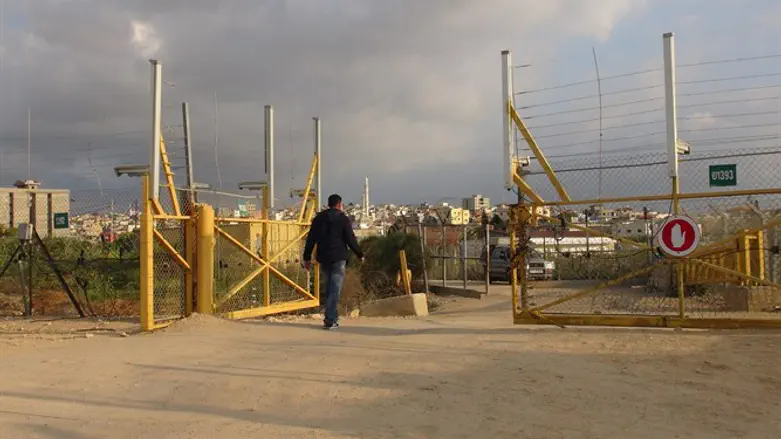 Watching the crossings
Eliran Aharon
Many Israelis meet up with members of the Military Police's Crossings Unit daily, as they cross checkpoints in and out of Judea and Samaria and the surrounding areas.
Arutz Sheva's reporter took a special tour with Crossings Unit Battalion Commander Lt. Col. Arik Yaacobi, and caught a glimpse into the challenging task faced by the unit's fighters, who frequently thwart attacks and smuggling attempts.
They are soldiers who deal not only with the direct and indirect prevention of terrorism, but also prevent infiltration and entry of illegal Arabs into Israel.
Commander Yaacobi explains the purpose of the unit's operations is to instill a sense of security for all citizens of the country.
"This is a significant force with a lot of challenges for those serving here. It provides a variety of positions in investigations and the crossings department. I want to assure all the citizens of Israel that we are doing our best work to provide you with security every day. We remain awake so that you can sleep in peace," Yaacobi concluded proudly.
credit: אלירן אהרון
credit: אלירן אהרון
credit: אלירן אהרון
credit: אלירן אהרון
credit: אלירן אהרון
credit: אלירן אהרון
credit: אלירן אהרון
credit: אלירן אהרון
credit: אלירן אהרון
הצצה ליחידת המעברים של משטרה צבאית
אלירן אהרון