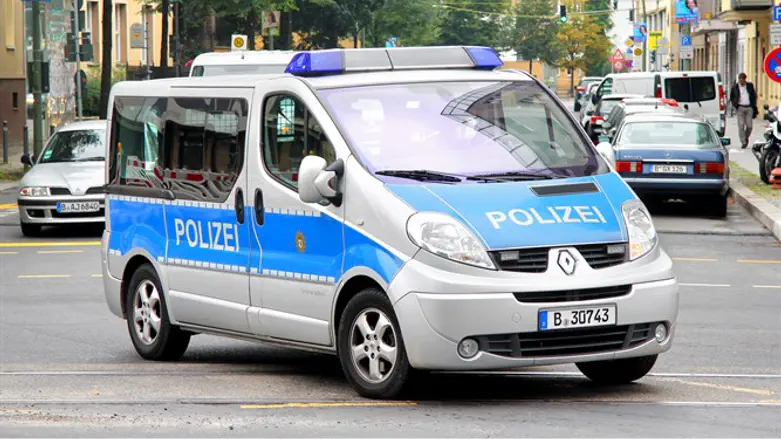 Berlin police (illustrative)
iStock
Three Arab security guards verbally attacked an Israeli booth at the Berlin International Tourism Fair, Israel Hayom journalist Eldad Beck reported.
Beck described the incident as "unprecedented," and noted that it included cries of, "Free Palestine!"
The security guards, he reported, were employees of the company responsible for securing the event.
Police officers were called to the scene to protect the booth's workers and remove the rioting security guards.
All three security guards were suspended from their work, and police have opened an investigation against them.