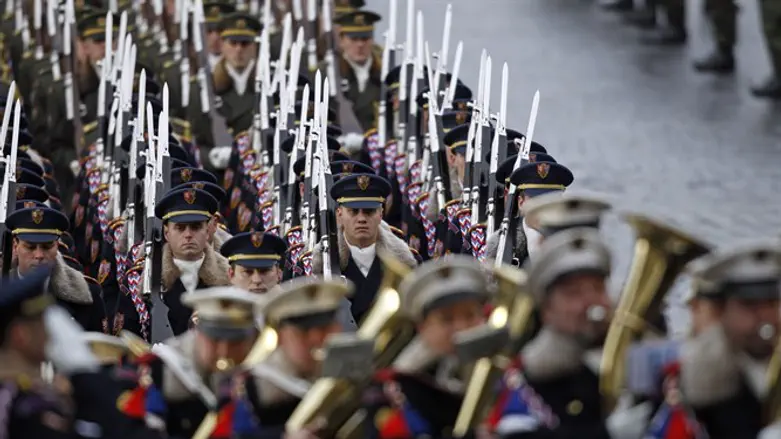 Czech Honor Guard
Reuters
Milos Zeman, recently elected to his second five-year term as President of the Czech Republic, would like to speed up the process of moving his country's embassy to Jerusalem, the Lidové noviny newspaper said today as reported by World Israel News.
After the US announcement that their Jerusalem consulate would become an embassy on May 14 for Israel's 70th anniversary, Israel's Ambassador to Prague Daniel Meron tweeted that according to the Czech paper, Zeman would like his country to follow US President Donald Trump's lead.
Czech Republic
iStock
"It makes me truly happy because, as I said during my visit to Israel four years ago, I would like to transfer the Czech Embassy to Jerusalem, and had it happened, we would have been the first to do so," he noted. "Now we may sooner or later follow the United States."
The report said that Zeman considers the move a "top priority", following a meeting held in Israel in late February with a Czech interministerial working group to discuss the transfer.
Zeman anti-migration platform campaign poster
Reuters
However, after Prague announced the country would follow the US lead, the Czech Foreign Ministry limited the country's statement to western Jerusalem by saying that it "recognizes Jerusalem to be in fact the capital of Israel in the borders of the demarcation line from 1967".
After later consulting its EU colleagues, the Foreign Ministry said it objects to moving the embassy at this time and does not even own property in Jerusalem, reports WIN.
Czech Honor Guard
צילום: iStock