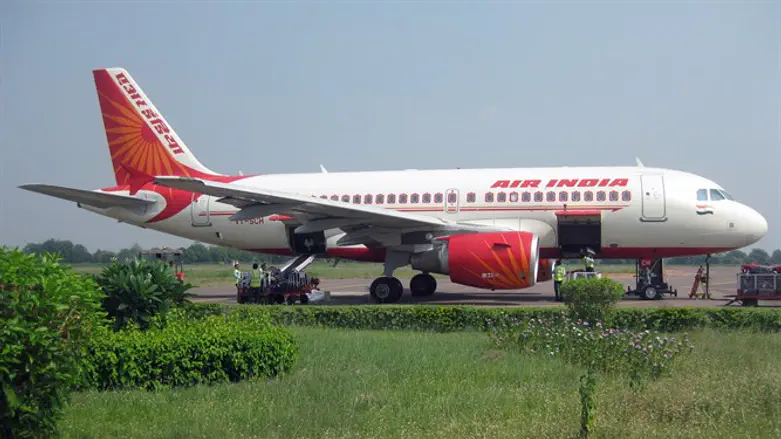 Air India airplane
iStock
Prime Minister Binyamin Netanyahu told reporters in Washington on Monday that Saudi Arabia had granted Air India permission to fly over its territory on its new routes to and from Tel Aviv.
There was no immediate confirmation from either Saudi officials or Air India, noted Reuters. Netanyahu made the announcement shortly after his meeting with U.S. President Donald Trump.
In January it was reported that Air India had been granted permission to fly over Saudi Arabia for a Tel Aviv-New Delhi route.
Saudi Arabia, which does not recognize Israel, denied the reports that it gave permission to use its airspace for flights between Israel and India.
El Al Israel Airlines, the country's flag carrier, flies four weekly flights to Mumbai and has also expressed an interest in flying over Saudi airspace in order to reduce flight time.
There have been several reports in recent months which hinted that Saudi Arabia and Israel are getting closer, though Saudi officials have repeatedly denied any ties with Israel.
One report claimed the Saudi government is weighing the possible normalization of relations with Israel ahead of a planned Middle East peace program by the Trump administration which aims to not only secure a final status agreement between Israel and the Palestinian Authority, but lead to recognition of the Jewish state by the larger Arab world.
Another report implied that Saudi King Salman plans to step down and announce his son as his successor, and that once the Crown Prince becomes king, he would enlist the help of the Israeli military to crush Hezbollah, Iran's proxy in Lebanon.