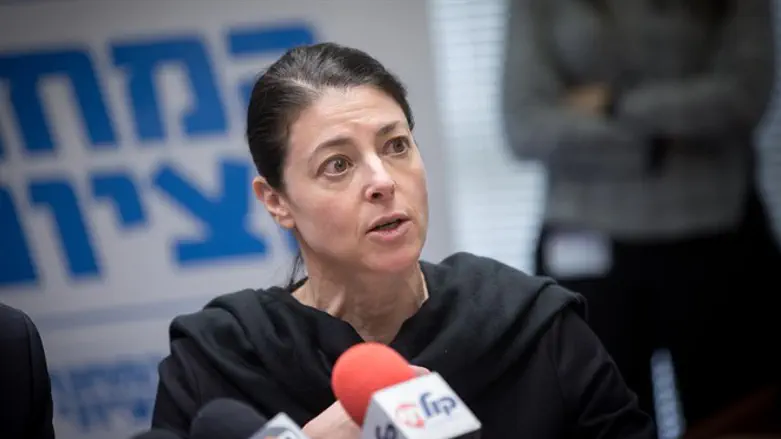 Meirav Michaeli
Miriam Alster/Flash 90
Several left-wing MKs expressed anger this weekend over the fact that only one woman has been declared a winner of the Israel Prize this year.
MK Shelly Yachimovich (Zionist Union), chair of the Knesset's State Control Committee, claimed that the fact that no women had been declared prize recipients this year was "disgraceful" prior to the announcement that Yehudit and Yehuda Broniki were to jointly receive the Israel Prize in industry.
"This is a long list of men, the overwhelming majority of whom are Ashkenazim. This sends a depressing message to young girls and women seeking exemplary figures for excellence and contribution to society, and an encouraging message to to the primitive ideas represented by Rabbi [Yosef] Kalner and his ilk," Yachimovich said.
Following the announcement that Yehudit Broniki had won the Israel Prize in industry, Yachimovich called the lone prize for a woman "scraps."
MK Merav Michaeli (Zionist Union) also criticized the male-dominated list of winners. "For a government that does not appoint female judges to the Supreme Court, tries to remove women from meaningful service in the IDF, separates women from haredi and religious men in academia and in the public sphere, it is no wonder that it does not find women worthy of the Israel Prize."
"[Women represent] "52% of women in the population who work, create and serve the country. Anyone who believes in equality for women should remember not to vote in the next elections for any of the partners in this government, but for us," MK Michaeli added.