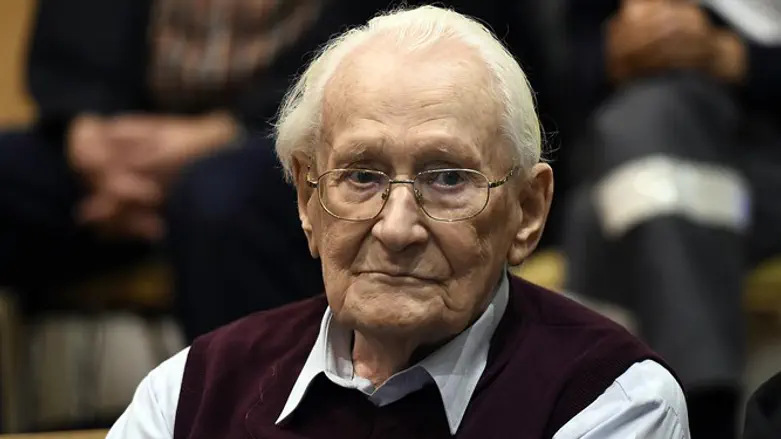 Oskar Groening
Reuters
Former Auschwitz death camp guard Oskar Groening has yet again submitted a request for clemency in a bid to avoid serving his sentence for accessory to murder, The Associated Press reported Thursday.
Officials said the 96-year-old former SS sergeant has asked Lower Saxony's justice minister to spare him from going to prison.
Groening, known as the "Bookkeeper of Auschwitz," was convicted and sentenced in July 2015 to four years in jail for his role in the murder of 300,000 Hungarian Jews at Auschwitz.
A federal appeals court rejected his appeal a year ago. He had remained free while waiting for a determination of his fitness to serve time in prison after requesting that the sentence be suspended.
A previous clemency request filed to prosecutors was rejected in January.
Groening's lawyer says his client is too frail to go to prison. In December, however, Germany's constitutional court, the country's highest court, rejected Groening's appeal, ruling that he could receive appropriate health care in prison, and that his jail sentence could be "interrupted" should there be a change in his health.
During his trial, Groening acknowledged "moral guilt" but said it was up to the court to rule on his legal culpability.