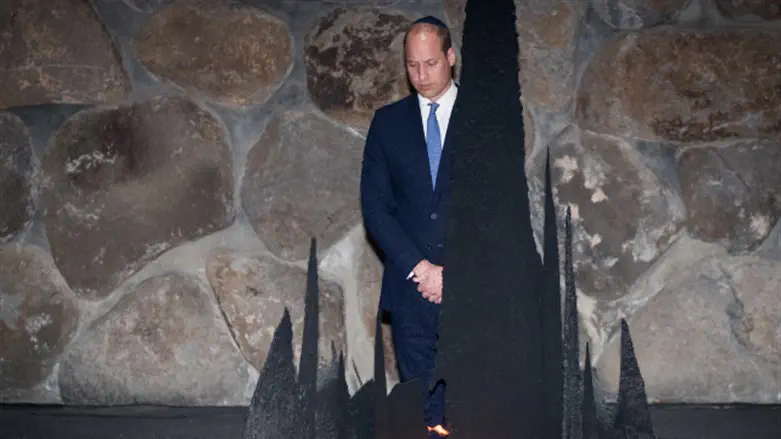 Prince William at Yad Vashem
Yonatan Sindel/Flash90
Prince William, Britain's Duke of Cambridge, is to make the first-ever official British royal visit to Israel this summer, the British Embassy in Israel announced.
During the expected trip, William will also visit Jordan and the Palestinian Authority.
Prime Minister Binyamin Netanyahu welcomed the announcement, calling the upcoming visit "historic."
"We welcome the announcement on the arrival of Prince William to Israel. This is a historic visit, the first of its kind, and it will be greeted here with great affection."
"I have instructed the Foreign Ministry director general to coordinate the preparations ahead of the visit in order to ensure its success," the Prime Minister said.